There's only one phrase to sum up Greta Gerwig's Barbie: a work of art. Rest assured, there isn't a moment in this 1:54 runtime that won't have you smiling from ear to ear, or in tears at the fervor of existentialism. Barbie is everything we wanted and so much more.
Alongside the ambitious humor and the epic soundtrack, there's one thing that deserves unending praise: the remarkable casting. From the Kens to the Barbies, there are some standout performances that elevate Barbie into the conversation for best film of the year. In honor of a select few, let's look at some of the best Kens.
*Warning: Spoilers ahead for Barbie*
1. Ryan Gosling
It would be amiss to not mention Ryan Gosling right off the bat. Not only does he steal the show, but also every heart in the theater. The consensus amongst audiences after Gosling's casting was mostly positive, but there were a few alternating whispers of uncertainty. People claimed he doesn't quite have the stereotypical boy toy image. That being said, you'd be hard-pressed to find anyone who still wants to make that case after this performance.
Gosling has always been an excellent comedy actor (The Nice Guys) and he embraces the role with every strand of that bleach-blonde hair. No one could deliver "I'm Just Ken" with the same vigor. With any luck, the song will not only be a contender for Best Original Song at the Academy, but also take home the trophy. If it takes the win, it is undisputedly due to Ryan Gosling's superb showcase of talent. The man's an all-rounder.
2. Simu Liu
Simu Liu is fantastic as Gosling's counterpart Ken. Leading up to Barbie, Liu disclosed very little about the role his Ken would play in the film. This was an excellent decision because nothing can prepare you for the overly masculine and tantalizing man-child that exists only to antagonize Gosling's Ken.
Liu's Ken attempts to pry Barbie out of Ken's hands with snide jabs, which plant the seed of doubt and feed the insecurities Ken has hidden underneath those rock hard abs. Ultimately, the duo of Liu and Gosling standout as one of the highlights of the film. Later, Liu also duets alongside Gosling in "I'm Just Ken" and is equally superb.
3. Kingsley Ben-Adir
Secret Invasion's Kingsley Ben-Adir merits every ounce of recognition as Ken's true right-hand man. He provides all the ego that any Ken needs and earns Gosling's Ken's trademark fur coat in return for all his efforts. If you watched Secret Invasion, you'll be happy to see him give a similarly admirable (yet exceptionally different) performance here.
4. Ncuti Gatwa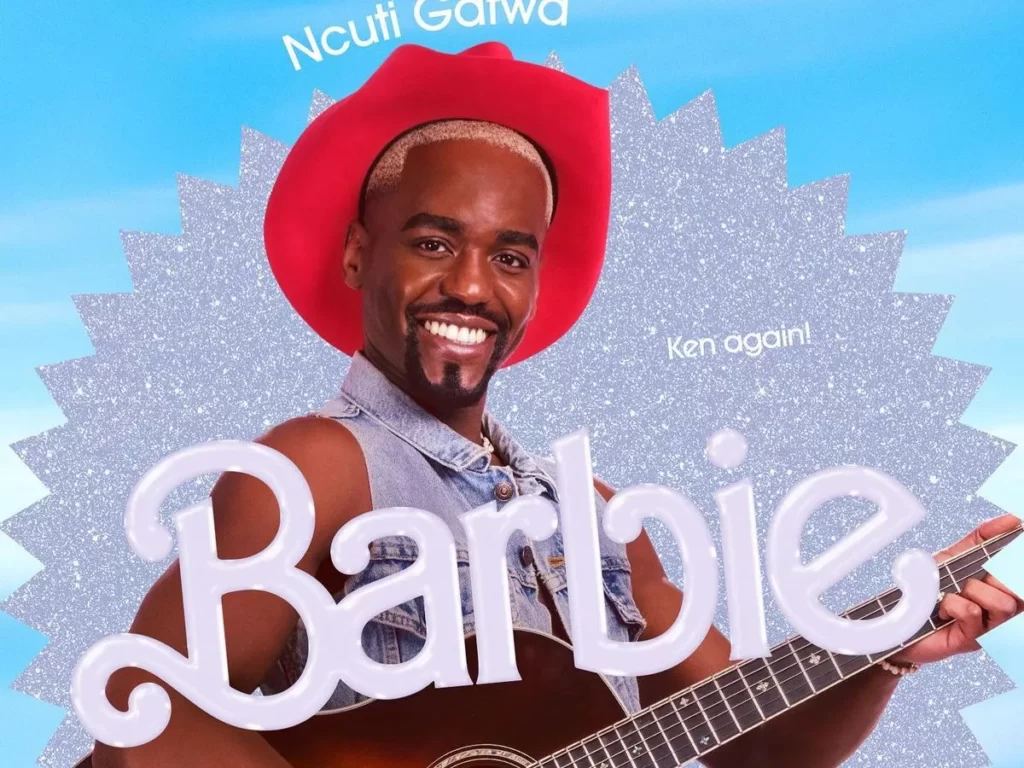 Ncuti Gatwa is one of numerous Sex Education personalities to star in Barbie (Connor Swindells and Emma Mackey). This role comes shortly before his debut as the 15th Doctor in BBC's Dr Who later this year. Gatwa is one of the other boy toys, descending into the notion set by Barbie's Ken to have the patriarchy rule Barbieland. It's a shame that the film doesn't utilize his character more.
Also, this man has a serious style. Every outfit he wears in this film is bursting with exuberance. That being said, it isn't a surprise that this Ken has such a creative wardrobe. Ncuti Gatwa has a pretty strong sense of style himself. (See the Barbie red carpet if you're unsure!)
4. Scott Evans
One of the lesser-known names amongst the cast, but recognizable for most Chris Evans fans is Cap's little brother, Scott Evans! On a personal note, I was so excited to see him in this line-up, and he goes all out on the Ken-genda. That, and an unhealthy preoccupation with horses. Yeah, only the film can explain that.
A common theme amongst these Kens is that most of them (understandably) don't have an awful lot of screen time. Evans is another name that falls amongst this travesty. He would surely surpass expectations given more of a chance.
Honorable mention: Michael Cera
He's not a Ken, but he's Allan! Michael Cera dispenses comedic relief from the patriarchal system, providing a character we can all relate to in some shape or form. Despite the fact that he was discontinued, being the only Allan in Barbieland is what makes him so loveable—he's just a regular guy. And sometimes, it's a nice reminder that all of us are (K)enough.
Gerwig's wonderful writing never allows the running gag that is Allan to stray away from the true essence of the film.
Into Barbieland we go with all of Barbie's best Kens…
Barbie is now playing in theaters everywhere. No matter if you welcome the phenomenon sweeping the internet right now and are taking part in Barbenheimer, or if you're going to the movies for just Barbie, you won't be disappointed by this sensation!
Make sure to head over to the Agents of Fandom socials and turn on notifications for more Barbie-themed coverage.