Russell Crowe is one of the finest actors of this generation. There, I said it—and proudly. From drama or action, to comedy and so much more, there's something in the resident Aussie's filmography for everyone to dip their toes into and enjoy.
With three Best Actor nominations at the Academy Awards from 2000-2002 (taking the win in 2000 for his performance as Maximus in Gladiator), Crowe has a plethora of golden, shimmering projects under his sleeve. Even if he isn't your cup of tea (and as a Brit, I am an expert in tea) there's undoubtedly something in there for you to enjoy.
In a testament to his upcoming project, The Pope's Exorcist, we're taking a look at seven of Crowe's most criminally underrated works.
#7 Robin Hood (2010)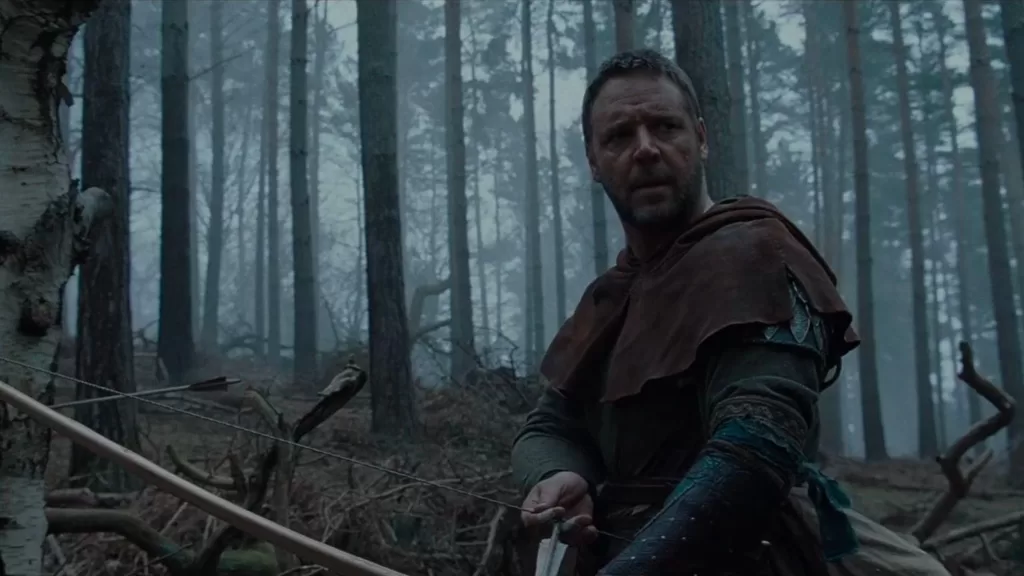 Russell Crowe and Cate Blanchett. Need I say more?
Admittedly, Robin Hood wasn't generally well-received at the box office. In fact, for a Ridley Scott film, it was almost an immense flop. Whilst critic reviews are largely important, sometimes movies are just about having a good time. And I had a great time watching this film.
The titular legend, Robin Hood, has had an abundance of depictions over the years. The most recent being the 2018 title starring Taron Egerton and Jamie Foxx. Yet, if you're looking for an action-packed and in-depth narrative, I'd recommend Scott's 2010 project every time. What makes it stand out from the rest is that this story is a prequel that tells of Robin Longstride (before he claims the title of Robin Hood) leading an uprising in twelfth-century England.
The cast helps this along a lot, too. As I mentioned, Cate Blanchett plays the love interest Marion Loxley, with Mark Strong and even Oscar Isaac in leading roles. Seriously, even with 42% on Rotten Tomatoes, there is some good action in here that would be a real shame to miss out on.
#6 A Good Year (2006)
If you're a rom-com fanatic, you're almost guaranteed a winner with A Good Year.
It's a dishonour that this film gets left behind in conversations about the genre. Sure, you've got When Harry Met Sally, Notting Hill and Sleepless in Seattle—which are all undeniably untouchable. But that doesn't mean there's still not a place for A Good Year amongst the collection of classics, and it's high time we talk about it.
Collaborating with Ridley Scott once again, Russell Crowe plays Max Skinner, a British investment broker that inherits his uncle's home in Provence. Essentially, Max is an uptight individual who sets out on a trip to learn how to relax and relive much of his childhood.
It isn't the most ground-breaking film by any means, but it's an easy two hours if you want something light-hearted. If that isn't enough of a selling point, this might also be one of Russell Crowe's best looks, in my expert opinion.
#5 Unhinged (2020)
The title says it all. This film truly is unhinged, chaotic, and all-around kind of silly. But Crowe's performance outweighs it all. It isn't a huge surprise that it sits at a shockingly-low 48% on Rotten Tomatoes. Nevertheless, it's a brutal, wild ride.
Crowe's character is an exaggeratedly psychotic man whose motivations for torturing an entitled lady who backs into his car are not overtly presented to us. And I adore that the main character's name is never revealed. He has a gut-wrenching, menacing presence on screen. It is an ingenious choice that subconsciously allows us, as an audience, to detach him from our emotions, and builds upon the raw distress of his every move.
Unhinged is one of the first major releases to hit theatres post-pandemic. If you love rage-filled thrillers, despite predictability, this is certainly one for you. Unhinged is available to stream on Now TV.
#4 Fathers and Daughters (2015)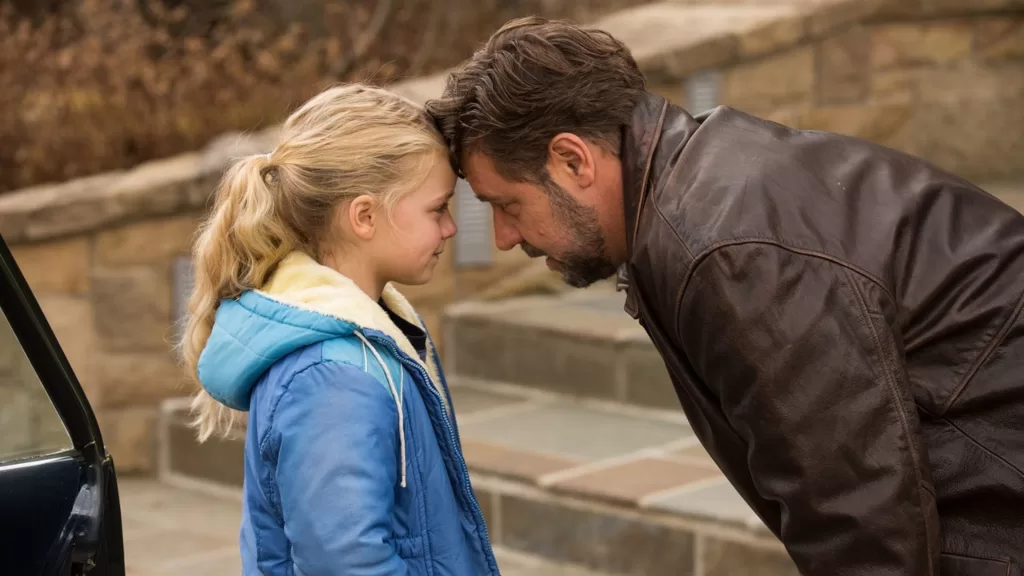 Need a cry? You've come to the right place. Fathers and Daughters pulls all the heartstrings.
Crowe plays father and Pulitzer Prize-winning author, Jake Davis, who is struggling to come to terms with the loss of his wife. He battles with a medical illness that causes him and his daughter Katie (Amanda Seyfried) to separate. Katie seeks to reunite connections with her childhood 27 years later beside her partner (Aaron Paul).
With appearances from Academy Award-winner Octavia Spencer and Bruce Greenwood, Fathers and Daughters is an emotional but beautiful tale. You can stream Fathers and Daughters on Prime Video.
#3 The Next Three Days (2010)
This may be one of my favourite viewing experiences. Still to this day, I have never met anyone who has seen this film and honestly, I cannot understand why. It is superb.
It centres around a married couple whose life is upended when the wife Lara (Elizabeth Banks) gets accused of murder. The less I say about the plot, the better. I didn't experience a moment I wasn't on the edge of my seat, and there are a few scenes I was holding my breath in apprehension. You are left to question if Lara committed the murder, and whom to trust.
While only scoring a measly 50% on Rotten Tomatoes, I'd recommend this film to anyone.
#2 The Water Diviner (2014)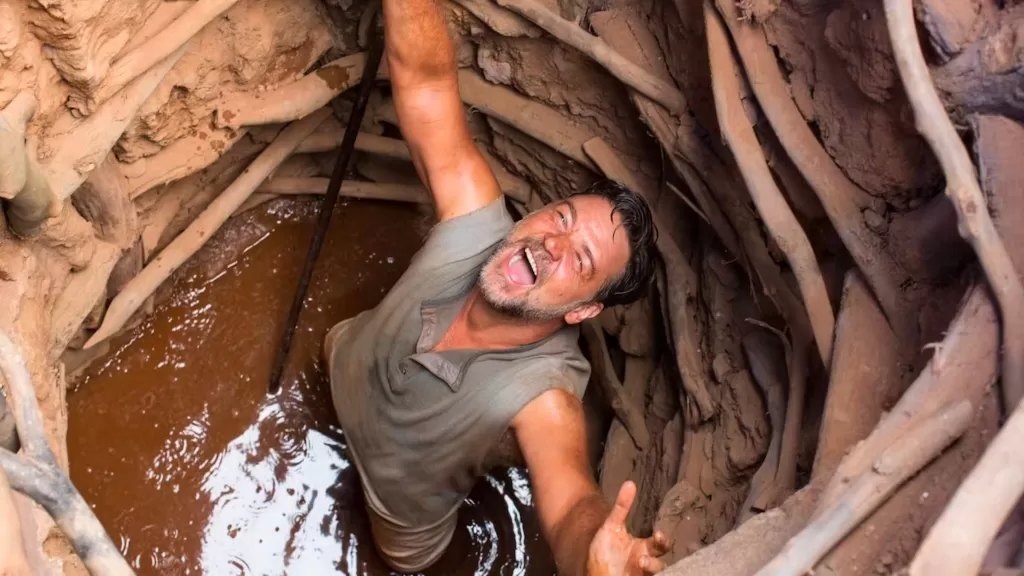 Making his directorial debut, Crowe stars as an Australian father who travels to find his three missing sons after the Battle of Gallipoli. Although not technically Crowe's first time directing (with over 30 rock video clips and three full-length documentaries), the film itself is sensational.
Crowe admitted that he was "nervous beyond belief" and had a certain level of stage fright. However, he learned to accept and welcome these nerves as "a simple indication you care deeply about what you're doing."
The Water Diviner is indubitable evidence of this, particularly in the level of detail toward historical accuracy told from the Turkish perspective. Not to mention how exquisite each shot in this film truly is! If you haven't seen The Water Diviner yet, I can not recommend it enough as an exceptionally important and beautifully told narrative.
#1 The Nice Guys (2016)
Everything I hold dear to me. My number one choice out of every film in existence. A masterpiece. I really have saved the best for last. This is the most undervalued, yet greatest film of all time.
The Nice Guys hit theatres in Summer 2016 and didn't do extremely well on release. It could be partly due to the fact it was on the back burner of the release of Captain America: Civil War, or maybe that it just didn't get enough press attention surrounding it, but wow. This film is beloved by anyone who's seen it.
Scoring an amazing 90% on Rotten Tomatoes, Shane Black creates a "buddy cop" film set in the 1970s with a strong and occasionally confusing plot that ties together perfectly. I have lost count of the total number of times I've watched this movie.
It isn't even an option for me to discuss this film without talking about the dynamic that Russell Crowe and Ryan Gosling hold with each other. Their respective characters, Jackson Healy and Holland March, complement each other effortlessly. This is partly due to the wonderful script—but most of the credit has to go to Crowe and Gosling themselves, who simply work wonders together.
The press junket for The Nice Guys was one of my favourite times on the internet; with playful appearances on chat shows, the red carpet at Cannes, and a series of couples therapy videos on YouTube (that if you haven't, you really should check out because they're hilarious). It's obvious the pair adore each other.
If I don't see a sequel to this in my lifetime, what has it all been for? I will continue asking for it every day of my life—Shane Black hit me up, I'm available!! It's uplifting, touching, and one of the funniest movies I have ever seen. I hold this film very dear to my heart.
Russell Crowe always delivers
There might be a few lesser-known films in Crowe's catalog, but that shouldn't matter. It is a disservice that he seems to have been slightly forgotten amongst Hollywood's recent slate of films bombarded with superheroes and well-known franchises.
Hopefully, this will inspire you to go back and rewatch a project or two, because he deserves the appreciation. Crowe's upcoming film, The Pope's Exorcist, releases in theatres on April 7 in the UK and April 14 in the US.
You can let me know what your favourite Russell Crowe project is on Twitter, and make sure to follow the Agents of Fandom socials!