One of my favorite surprise books of 2022 is Joshua Williamson's and Andrei Bressan's Dark Ride from Image Comics. After a several month hiatus, Dark Ride #5 plants readers right where they left off, and expands the lore of the world that Williamson built.
The story is quite simple at face value—what if a man seemingly made a deal with the devil to create his dream horror-based theme park? The resulting story is a fascinating blend of "theme park lover" and "horror comic enthusiast" mashed into a series where a mystery is revealed at every turn of every ride.
Let's brief you up to speed
The series takes place in an incredibly unique theme park called Devil Land. Think of it as the "happiest place on earth" turned into the scariest place on earth. Mysteriously created by Arthur Dante, Devil Land is not without its super fans and bloggers—many of whom try to unravel secrets and rumors surrounding the theme park.
Have guests died in the park? How did Arthur Dante pay for the place? What happened between him and his wife, whose separation began ahead of building the park from the ground up? Questions for some guests to ponder; while others just seem to enjoy the rides. The mascots in the park are creepy as hell (pun intended) and each ride is designed to be more terrifying than the next.
Arthur has two twin children, Sam and Halloween. Sam currently runs the park, while Halloween is mostly off supporting her musical and self-promotional career. Everything seems to be going fine—though park attendance is struggling—until one day a new park employee goes missing.
The first arc (issues 1-4) covers the search for this missing employee and ultimately uncovers a massive secret about the park and the devilish ties within it.
Off the ride and right back on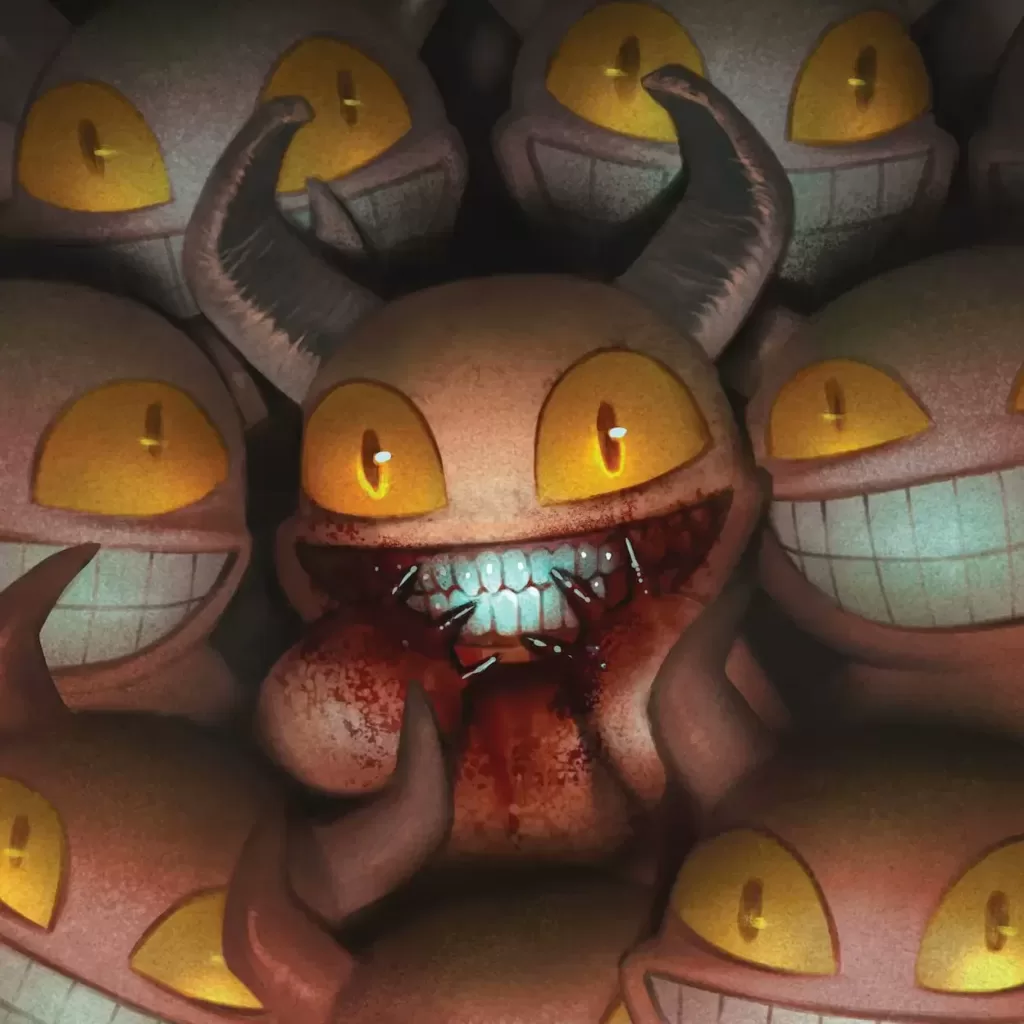 The new arc reconvenes with Sam searching to uncover more secrets about the park's history; he discovers that the missing employee actually dies inside the park—gruesomely.
Ultimately, this doesn't serve as an all-new arc, but as a straight continuation of the previous one. It works out for the better, as Williamson is able to turn back the clock in the first few pages and give us a flashback story of how Arthur meets his children's mother. There is a decision in these early pages that plays out perfectly, as Adriano Lucas turns the art black and white, until its final few panels where the harsh red of a gushing, bloody nose strikes the reader back to present times.
We begin to see traces of what is going on with Halloween, as she starts to see literal devils in place of actual people, trending in the direction of fulfilling a demonic prophecy. On the other side of the map, Sam teams up with the sister of the dead employee. The two search a museum-like area of the park, looking for secrets of Arthur's success. Suddenly, they find a secret passage leading to an area underneath the park full of trash and…a crazy lab-coated worker with an axe!?
Dark Ride #5 is a thrilling journey for horror and theme park fans
While the plot of Dark Ride revolves around uncovering family secrets and dealing with predetermined destiny, the real fun for myself centers around the theme park itself. I love theme parks. When I was younger, I dreamed of being an Imagineer myself. That is, until somebody told me math was involved. Then all the creative fun got sucked out to the sound of physics and algebra.
Reading this series brings me back to a time when I was imagining all sorts of rides and theme park layouts for any type of original idea or major IP. Blending these concepts with a love for horror comics is a perfect mix for success, in my book.
Andrei Bressan brings a fun style to the book, emphasizing classic visual horror tropes. In a full page piece with Arthur holding his newborn twins, we see a classic under-lighting of Dante's grinning face. Lucas emphasizes the shadows well throughout the black and white pages.
Overall, Dark Ride continues to be a great ride on its own. A perfect read for the Disney Adult with a twisted side for the dread and chills that a horror comic brings.
Pick up your copy of Dark Ride #5 and the trade paperback of Dark Ride Vol. 1 at your local comic shop!
Dark Ride #5
Creator & Writer: Joshua Williamson
Creator & Artist: Andrei Bressan
Colorist: Adriano Lucas
Letterer: Pat Brosseau
'Dark Ride #5' Review
'Dark Ride #5' Review