Moses Ingram. Kelly Marie Tran. Leah Sava Jeffries. John Boyega. Candice Patton. Noma Dumezweni. Simu Liu. Zendaya. Anthony Mackie. Halle Bailey. All talented performers in their own right, and all have been a part of high-profile projects over the past several years. But there is an unfortunate, and downright ugly, phenomena that links all of these talented artists. They have all been subjected to racist online abuse for merely existing in sci-fi and fantasy spaces.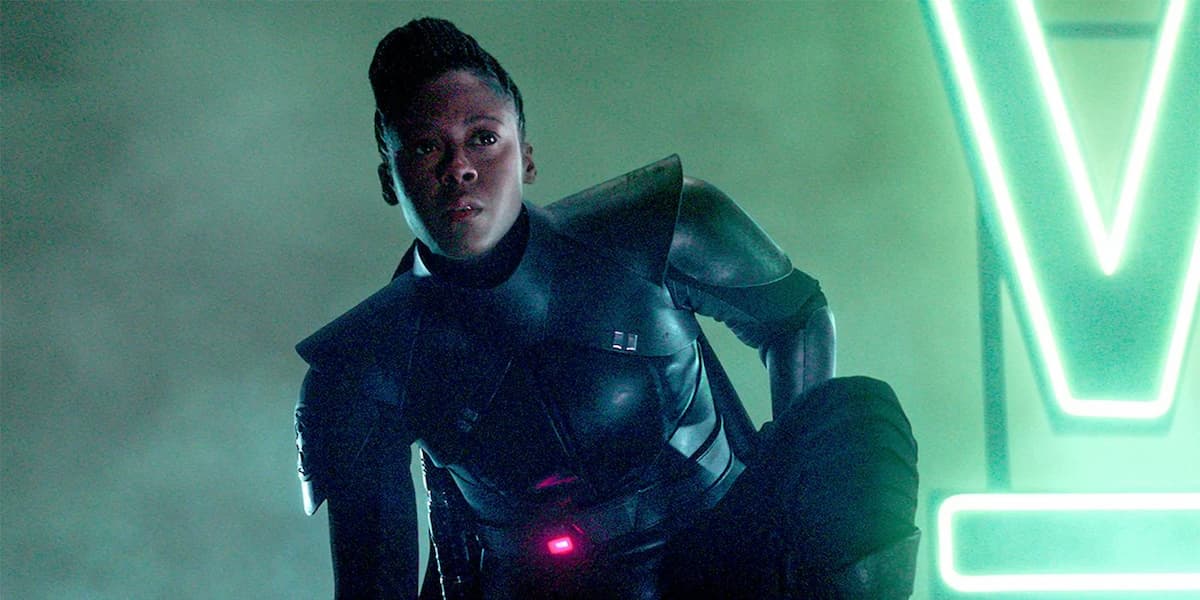 Black People In Space? How Dare They!
Months before Ewan McGregor's series Obi-Wan Kenobi premiered on Disney+ earlier this year, fans got their first look at the highly anticipated project. While the first trailer was met with excitement from many Star Wars fans, a prominent and virulent pocket of the Star Wars fandom immediately lost their minds at the fact that a Black woman—Moses Ingram's Reva—wielded a lightsaber.
It was the beginning of a deluge of angry tweets, YouTube rants, and social media threats aimed at Ingram, which only intensified after the show premiered. Early into Kenobi's run, Ingram put some of her racist abusers on blast via her Instagram account, showing the world messages she had received that referred to her as racist slurs and a "diversity hire." Other messages even said her days were "numbered." Not long afterward, McGregor took to social media to condemn the bigoted sect of a fan base that has largely embraced him.
It seems that some of the fan base…have decided to attack Moses Ingram online and send her the most horrendous, racist DMs. I heard some of them this morning and it just broke my heart. We love Moses, and if you're sending her bullying messages, you're no 'Star Wars' fan in my mind. There's no place for racism in this world.

Ewan McGregor
Joining McGregor were the official Star Wars social media accounts, who responded with swift, decisive language. "If anyone intends to make [Moses] feel in any way unwelcome, we have only one thing to say: we resist." They later added, "There are more than 20 million sentient species in the Star Wars galaxy, don't choose to be a racist."
The reaction from many Star Wars "fans" was immediate. Many of them turned on McGregor, while still hurling vile attacks at Ingram. Even more turned their ire toward Star Wars itself, Disney, and Lucasfilm President Kathleen Kennedy.
A Rebellion on the Horizon
McGregor's video condemning the prevalent racism in the Star Wars fan base may not have changed many minds. But it was a turning point in that fandom, as it was the first time a non-Black/PoC artist connected with Star Wars had spoken out against the bigotry towards its Black actors and actors of color.
It's something we could have used more of when John Boyega received years of horrific treatment for simply existing as a Black Stormtrooper in the teaser trailer for The Force Awakens. And let's not forget the relentless, stomach-turning racist and misogynistic remarks that forced his The Last Jedi co-star Kelly Marie Tran to eventually leave social media altogether.
There is a disturbing number of sci-fi, fantasy, and superhero fans who believe that these genres should be white-only spaces. They use thinly coded language to express their displeasure at inclusive casting. You may have seen terms like "woke" and "forced diversity" cavalierly thrown around anytime a Black, Brown, or Indigenous actor gets cast in a project. Most recently, the beautifully inclusive cast of Rings of Power, the red-hot Lord of the Rings prequel series, hit back at racist trolls criticizing its diverse stars.
Like Boyega and Tran, Black, POC, and Indigenous artists have long been on their own when it comes to such abuse. In the past, franchises, studios, and high-level creators and executives on those projects have been hesitant to address the racism and misogyny that their talent often face.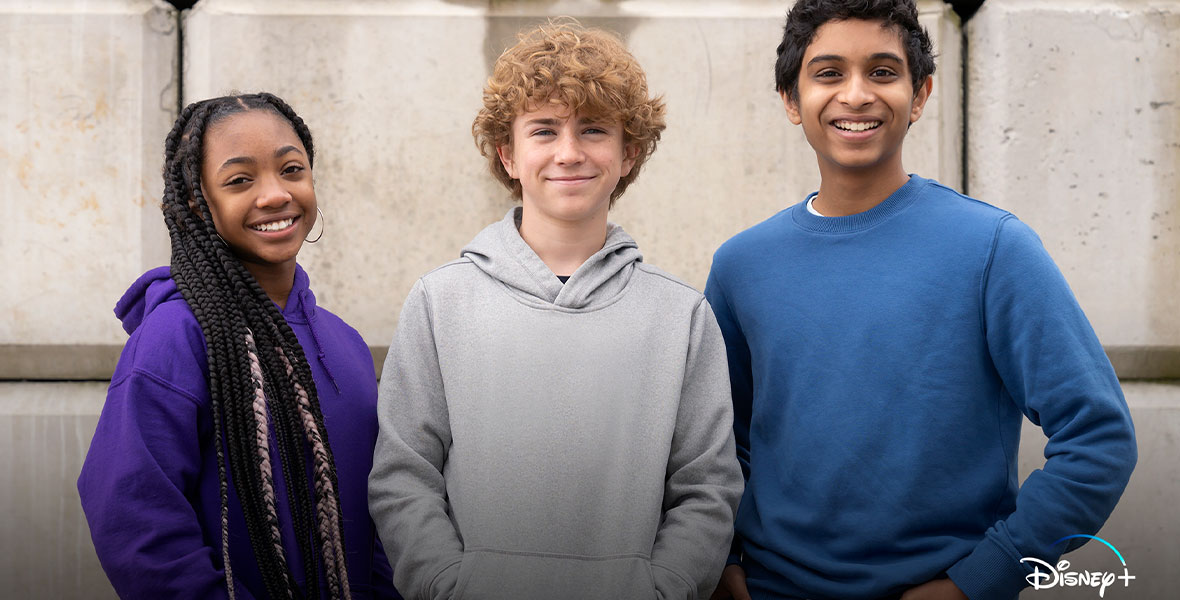 A New Regime
But the tide seems to be changing, at least in some regards. When twelve-year-old Black actress Leah Sava Jeffries was cast as Annabeth Chase (a character previously portrayed by Alexandra Daddario) in the upcoming Disney+ adaptation of Percy Jackson and the Olympians: The Lightning Thief, the racist backlash was instant. But it seemed that the show's creative team had prepared for the inevitable attacks, with series author Rick Riordan writing, in part:
We should be able to agree that bullying and harassing a child online is inexcusably wrong…as much as we have discussed the potential for this kind of reaction…the negative comments [Leah] has received online are out of line. They need to stop. Now. You are judging her appropriateness for this role solely and exclusively on how she looks. Friends, that is racism.

Rick Riordan
Black actresses have even gotten backlash for even daring to think about playing characters that have traditionally been portrayed as white. Batwoman star Javicia Leslie incurred the wrath of a particularly toxic corner of the Tomb Raider fandom after she expressed interest in playing heroine Lara Croft (previously played by Angelina Jolie and Alicia Vikander), and racists just couldn't help themselves after Nope actress Keke Palmer co-signed a video fan casting her as Rogue (formerly played by Anna Paquin) in the Marvel Cinematic Universe.
The existence and representational value of Black, POC, and Indigenous people are not up for debate. As long as a character's race is not integral to their identity (like T'Challa, for example), race-bending the character is not a big deal. Black Hermione on Broadway is not a threat to your existence. Black Ariel under the sea is not a threat to your existence. And if you think it is…well, there's a word for people like you.
Black, POC, and Indigenous actors who sign on to projects deserve to be protected by the networks and studios that hire them. And fans who see themselves in the characters these actors portray deserve to feel welcome in their respective fandoms. That is why more creatives, and non-Black, non-POC fans, need to continue to join their Black, POC, and Indigenous brothers and sisters in calling out the bigotry instead of ignoring it and hoping it will go away.
It Takes A Village
Because it won't go away. But together, we can let the world know that this type of vitriol won't be tolerated. That it's wrong and that the people engaging in that behavior will be called out. That their racist language will be called racist. Not "racial." Not "controversial." "Racist." And by doing that, Black, POC, and Indigenous people – from actors to fans – may start feeling more welcome and supported in their fandoms.
Black, POC, and Indigenous people exist, whether you want us to or not. We will star in your favorite franchises, whether you want us to or not. We will continue to be fan cast as your favorite traditionally white characters, whether you like it or not. But as more people call out the racism and say, in no uncertain terms, that it is unacceptable in all its forms, we can create more inclusive fandoms and environments for actors to thrive.
That way, whether you're Moses Ingram – who has every right to exist in the Star Wars universe – or a Black Star Wars fan who felt represented by her character, you'll feel a bit more seen, a bit more accepted, and a bit more protected in these volatile internet streets. We all deserve that.