Ross Marquand was at Comic Con Cape Town this past weekend, and he sat down exclusively with Agents of Fandom. Marquand was very welcoming and allowed me to pick his brain on a couple of things, but the one answer that stands out is that he would love to see what happens when Captain America (Steve Rogers) goes back in time to return the infinity stones after the events of Avengers: Endgame.
An exciting story across time
In Avengers: Endgame, Captain America and the rest of The Avengers head on a time-traveling adventure to retrieve the Infinity Stones from the past to use in a new Infinity Gauntlet. At the end of the movie, viewers see Cap going back to return the Infinity Stones, however once he has completed his mission, he heads home to Peggy Carter where he finally settles down.
Fans have since wanted to see the that adventure and all the familiar faces he encounters along the way. Ross Marquand is no different, as he would love to see it play out in the form of a Disney+ show or in an episode of What If…?
"I keep pitching a show where Cap has to return all the stones. They do like an eight part miniseries on Disney+ where he returns each stone and then of course he is going to go to Vormir. He has to. But no one…because Thanos is gone, Gamora is dead. No one is going to prepare Cap. Hawkeye didn't know who [Red Skull] was. So no one is going to prepare Cap for what person he is going to interact with. So when he gets to Vormir, he is going to interact with his old foe. And I just think that interaction will be fascinating. So whether it's done on What If…? or in a live action, I just think there's so many ways you can bring all these characters back and I would love to see that."

—Ross Marquand at Comic Con Cape Town 2023
Will this story happen?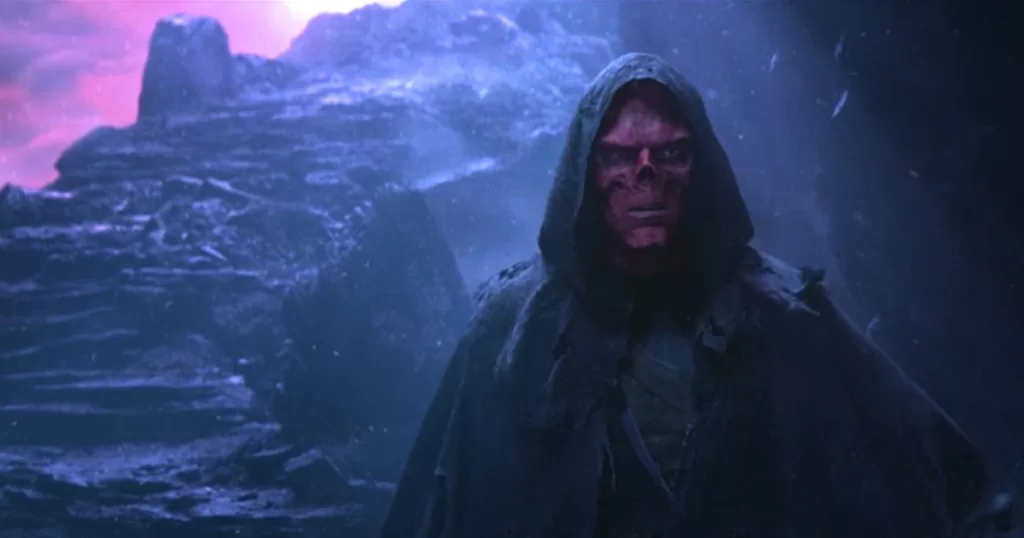 Ross is keen to get this idea off the ground, but when asked if he has pitched the idea to Kevin Feige personally, he noted that the Marvel President gets inundated with so many different ideas and pitches. Marquand, however, feels that the story of Cap going back to return the Infinity Stones will most likely be told with The Multiverse Saga gathering steam.
After Doctor Strange in the Multiverse of Madness and What If…?, the possibilities for alternate realities and different dimensions are endless. He references Chris Evans playing Johnny Storm in the earlier Fantastic Four movies, and then being cast as Steve Rogers in the MCU.
"He's (Feige) getting inundated with so many ideas all the time, but I feel like there's probably something like that in the works anyway. The multiverse is now wide open with What If…? and Multiverse of Madness, which is wonderful. Now we can have various actors playing the same character and told from multiple timelines. It's cracking it wide open in a way that's honestly exciting for fans and for actors. Because even if Chris Evans played The Human Torch (he did a great job in that), then he got to play Captain America. That could be where you're tethered to one character for one set of movies, and then you're doing another. That would be pretty awesome."

—Ross Marquand on if his pitch could become a reality at Comic Con Cape Town 2023
When will we see Ross Marquand again in the MCU?
Ross Marquand voices Red Skull and Ultron in season one of What If…?. When asked if we will see him in season two, he said "maybe" with a small grin.
Would you like to see Captain America return the Infinity Stones? Do you think Ross Marquand will be voicing additional characters for What If…? season two, and if so, who would you like him to voice? Let us know in the comments, and make sure to follow the Agents of Fandom socials!