After many casting rumours and screen tests, The Hollywood Reporter confirmed that David Corenswet and Rachel Brosnahan will take on the iconic lead roles of Clark Kent/Superman and Lois Lane in Superman: Legacy. The upcoming live-action Superman film is written and directed by DC Studios CEO James Gunn, who took to Twitter to confirm the casting.
Fans will recognize Corenswet for his work opposite Mia Goth in A24's Pearl and Netflix's The Politician. Along with Brosnahan, who is best known for her Emmy and Golden Globes winning lead role of Mrs. Maisel in Prime Video's The Marvelous Mrs. Maisel. The casting announcement comes following the news that Corenswet and Brosnahan were reported to be shortlisted for their respective roles earlier this month. They were also selected to screen test in full makeup and costume in front Gunn and DC Studios co-CEO Peter Safran.
Nicholas Hoult, Tom Brittney, Emma Mackey, and Phoebe Dyvenor were also shortlisted for the roles of Superman and Lois Lane. Additionally, the role of DC villain Lex Luthor is in consideration between actors and brothers Alexander and Bill Skarsgard. It's not yet confirmed which brother landed the part.
David Corenswet's Superman is set to go on an interesting journey in Superman: Legacy
According to Deadline, Superman: Legacy, will follow:
"Superman's journey to reconcile his Kryptonian heritage with his human upbringing as Clark Kent of Smallville, Kansas. He is the embodiment of truth, justice, and the American way, guided by human kindness in a world that sees kindness as old-fashioned."

—DEADLINE
Gunn confirms the film is not an origin story, but designed to explore Clark Kent's adventures as the already established Man of Steel and working at the Daily Planet with Lois Lane.
Will Superman: Legacy be featured at San Diego Comic Con 2023?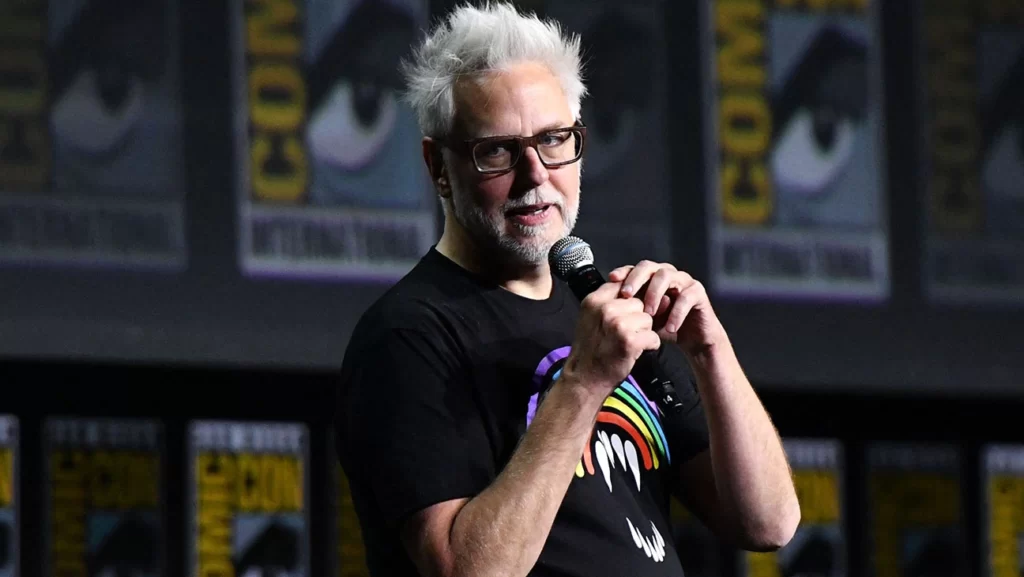 Warner Bros. is one of the studios who have not backed out from this year's San Diego Comic Con. It's likely that James Gunn will showcase his new Superman: Legacy castings alongside the many projects in DC Studios' "Gods and Monsters" slate at the convention.
The Brave and the Bold, Supergirl: Woman of Tomorrow, The Authority, and Swamp Thing are among the new movies for the studio. While Booster Gold, Waller, Lanterns, Paradise Lost, and a Creature Commandos animated series are included in the new MAX television shows roster.
Andy Muschietti, who recently directed The Flash, is tapped to direct the new Batman and Robin focused film in the DCU. However, with the current writer's strike and the potential SAG-AFTRA strike, further announcements on these projects, and whether Warner Bros. plans to depart from SDCC, may change.
Superman: Legacy release date
With a new era for DC on the horizon, it's thrilling to see a fresh change that will bring justice towards DC Studios' current complex state. James Gunn and Peter Safran are on a mission to rebuild, and with this new casting announcement, it's clear they have a bright vision in mind for the future of the studio. David Corenswet and Rachel Brosnahan are certainly going to bring their best A-Game to these beloved DC characters, and excitement is blooming to see them together as Superman and Lois Lane on the big screen very soon.
Superman: Legacy is set to release exclusively in theatres on July 11, 2025.
What are your thoughts on the Superman: Legacy casting? Do you think Corenswet and Brosnahan are the right choices? Let us know on the Agents of Fandom socials and follow us for all the latest DCU news!