It takes three to go on a glowing, cosmic adventure to the stars, and The Marvels trailer 2 explores exactly that. Marvel Studios' has released the second trailer for the highly anticipated sequel to 2019's Captain Marvel, showing audiences further space exploration with some of Marvel's most powerful characters.
The Marvels trailer 2 reveals Captain Marvel (Brie Larson), Captain Monica Rambeau (Teyonah Parris), and Ms. Marvel (Iman Vellani) in a battle with their light-based powers while facing a villain who strives for revenge against the strongest Avengers. Let's take flight into our trailer breakdown!
Carol Danvers and Nick Fury reunite in The Marvels trailer 2
Set after the events of WandaVision, Ms. Marvel, and Secret Invasion, The Marvels is a continuation of all these characters' stories. The trailer opens with Carol Danvers receiving a phone call from Nick Fury on her spaceship. During this small moment, Brie Larson and Samuel L. Jackson display their touching friendship previously seen in Captain Marvel's press tours and the film itself.
The duo share a playful conversation, as it seems they have not spoken with each other in quite a while. Now that Carol is in space with Goose, it's possible that she hasn't had any interaction with anyone from Earth, which is causing major doubts about the current Skrull invasion taking place over on Disney+.
It's been reported the film is a direct sequel to Secret Invasion, however, Carol's involvement with the invasion is still unclear. This leads to questionable situations that Nick Fury will face with the Skrulls until he reunites with his favorite Avenger.
Zawe Ashton's villain takes center stage
Dar-Benn (Zawe Ashton) is a standout in this trailer. Ashton shows vengeance in her performance, as she plays a villain ready to battle the Marvels and challenge Carol Danvers like no one else in the MCU has.
Dar-Benn's plan against the Marvels is to target planets the heroes call home, as a result of Carol supposedly taking everything from her. It's unclear what Carol took from Dar-Benn, but it will indeed lead MCU fans into theories and speculations about their past encounters.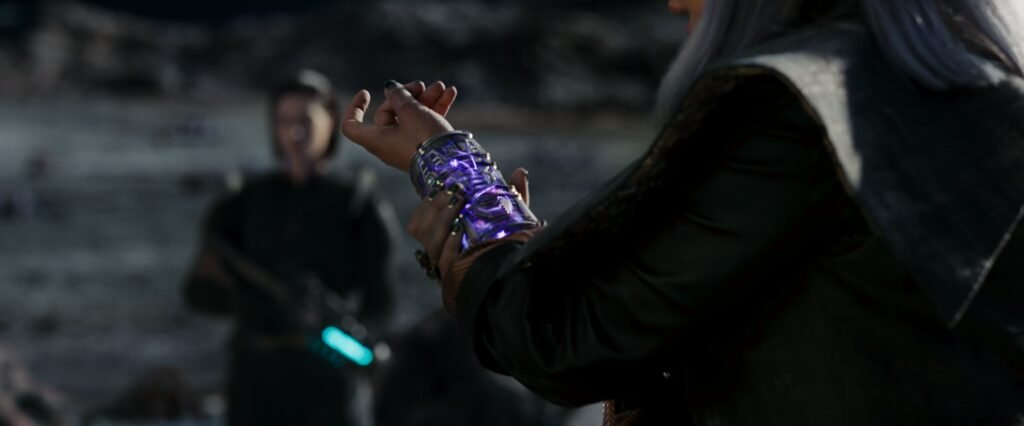 Seen previously in the teaser trailer, Dar-Benn wears Kamala Khan's second bangle, which sets off the entanglement or the "freaky friday" of the heroes light-based powers. In Ms. Marvel, Kamala's bangle allows her to extend her cosmic powers, yet Dar-Benn's connection to the second bangle and how she's able to control it remains unknown.
The Statue of Liberty returns in The Marvels trailer 2
Throughout history, the Statue of Liberty represents the universal symbol of freedom and second chances. The reappearance of the Statue of Liberty in The Marvels (last seen in Spider-Man: No Way Home), sets the stage for several intriguing possibilities, one of which is its potential connection to the Secret Invasion storyline.
The Skrulls have spent decades in search of a new home, something Carol Danvers was supposed to help them with at the end of Captain Marvel. Carol and Fury, as seen through the events of Secret Invasion, have failed to deliver on that promise. The Marvels has the opportunity to showcase Carol and Fury making up for that promise, finding the Skrulls a new home, and granting them a second chance.
Carol and Monica, an emotional family tension
Marvel films are known for their stunning visuals, high-scaled action sequences, and uplifting score. However, what makes them especially unique is their ability to evoke specific emotions in audiences, enabling a profound connection with both the narrative and characters.
Viewers can look forward to the emotional family tension between Monica Rambeau and Carol Danvers, as both of them grapple with Maria Rambeau's death. This tension, seen in previous trailers, shows the pair must face their grief together, leaning on each other to deal with the pain.
The adventures of Ms. Marvel and the floating flerkens!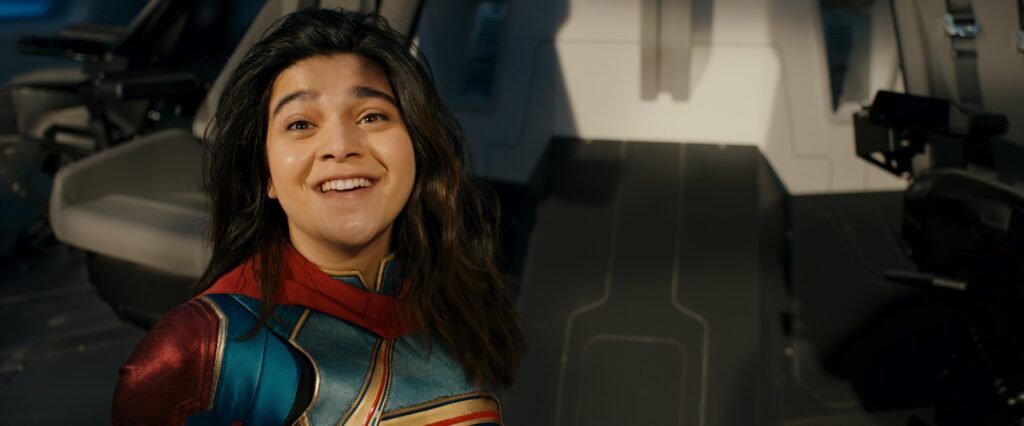 Ms. Marvel's return to the MCU and first contact with her idol Captain Marvel is among the franchise's most anticipated moments. With Kamala Khan exploring bigger grounds than her home in Jersey City, the young Avenger must face these larger threats while remaining true to herself as the loveable teenager who's obsessed with her favorite heroes.
In The Marvels new trailer, a hilarious scene unfolds as Kamala interacts with flerkens. Among the many funny moments, her first encounter with Goose undoubtedly stands out as one of the most humorous and endearing highlights. Who can resist the adorable sights of cats/flerkens floating in space?
The Marvels release date
Brie Larson, Teyonah Parris, and Iman Vellani are in a battle for the stars in The Marvels. It will be marvellous to finally see them go higher, further, faster, together on the big screen. Female-led and female-directed projects (Barbie) are certain to be massive hits for theater lovers and comic book fans. With Nia DaCosta helming The Marvels, audiences are in for a soaring space adventure showcasing female empowerment in the Marvel Cinematic Universe.
The Marvels takes flight into theaters November 10. Follow the Agents of Fandom socials for all the latest Marvels news.