After kicking the year off with a bang with the success of The Last of Us and The Mandalorian, Pedro Pascal's upcoming projects promise to keep him busy in the coming months.
The nine projects that we know of so far span from horror and romance to action and apocalypse. Seeing Pedro in these genres is long awaited by fans, so let's learn more about the actor's upcoming work.
The most obvious upcoming Pedro Pascal projects
Following the first season of The Last of Us, a second season was confirmed very quickly by HBO. There is currently no information on when filming will begin, however, writing for the new season has been put on hold due to the WGA strikes. Regardless of this, Pedro will definitely return as Joel Miller eventually. Season two is set to closely follow The Last Of Us: Part II, meaning it is unclear how much of Pedro we might actually see in the new season (if you know, you know.)
Similarly, it seems safe to assume Pascal will reprise his role as Din Djarin in a fourth season of The Mandalorian. Jon Favreau confirmed he has already written the script for season four, but Din's fate remains unclear. Many fans are speculating whether the new season will focus more on Bo-Katan, but I'm sure we will see our favourite shiny bounty hunter back on our screens soon enough.
There are currently no confirmed release dates for either project.
Head-first into horror
News broke recently that one of the upcoming Pedro Pascal projects will involve him breaking into the horror genre. He is set to star in Barbarian director Zach Cregger's upcoming film Weapons. THR reports that "[Weapons] is described as an interrelated, multistory horror epic that tonally is in the vein of Magnolia."
Seeing Pedro in a horror project has been wildly anticipated by fans (and me.) It will be very exciting to see him adapt to a new genre that is very different to anything we have seen him in before.
A Western-Romance
The first to release on the list of upcoming Pedro Pascal projects will be Strange Way of Life, which debuts this summer at Cannes Film Festival. The cowboy-esque romance short film is directed by Pedro Almodóvar and stars Pascal alongside Ethan Hawke. We received our first look at this project last year when the short began production, and more recently when the first trailer dropped.
The story follows Jake (Hawke) and Silva (Pascal) as they reluctantly revisit their past after reconnecting. The characters previously explored a risky romantic relationship, through which they endured a lot together. The trailer is definitely creating hype amongst fans, as we can see Pedro return as another LGBT character after exploring sexuality through his roles as Oberyn Martell (Game of Thrones) and Dieter Bravo (The Bubble).
Strange Way of Life premieres at Cannes Film Festival in May 2023 and will release in Spanish theatres soon after. It will be available to stream in August 2023.
HBO can't get enough of Pedro Pascal
My Dentist's Murder Trial is one of the most exciting upcoming Pedro Pascal projects. Pascal will star alongside David Harbour in a true crime limited series on HBO. It is based on a case where a dentist (Dr. Nuñez, played by Pacal) murders his friend by using substances he works frequently with. The series is inspired by a 2017 New Yorker article by James Lasdun titled "My Dentist's Murder Trial: Adultery, false identities, and a lethal sedation," Deadline reports.
It is unclear who Harbour will play in the series and when it will be written or begin production, let alone when it will be released. Seeing Pascal in a true crime series is bound to be an exciting time, though.
The only one of the upcoming Pedro Pascal projects that is currently in production
The Uninvited is a comedy movie that we really don't know that much about. He will star alongside Walter Goggins and work with director Nadia Conners. The only synopsis we have is "A stranger crashes a party, sparking a comedy of errors, and a reordering of life." A comedy amongst upcoming Pedro Pascal projects is extremely exciting, though.
The only content we have so far is the odd few set photos from The Uninvited, showing Pascal in a party scene. (He looks delightful.)
As the film is still in early production, there is no expected release date or any further information surrounding the plot—something to look forward to!
The rest of the upcoming Pedro Pascal projects
Freaky Tales, Gladiator 2, and Drive-Away Dolls round out the remainder of the upcoming Pedro Pascal projects. Here is everything we know:
There is a stacked cast for Freaky Tales, including Dominique Thorne, Angus Cloud, and Ben Mendelsohn. Deadline reported last year that one of the upcoming Pedro Pascal projects will be an "immersive film inspired by [the director's] experience growing up in the bay. The film is comprised of four interconnected stories each featuring distinct characters, real-life locations and noteworthy historical events."
It was recently announced that Pedro would be joining the cast of Gladiator 2 alongside Paul Mescal. Just like most of the upcoming Pedro Pascal projects, production and release dates are unclear as they are still in the early stages.
Finally, Drive-Away Dolls is probably the most unheard amongst the upcoming Pedro Pascal projects. Some footage from the film was screened at CinemaCon this year, but hasn't yet been released to the public. We still know very little about Pascal's character and only vague plot details. It is currently scheduled to release in September 2023.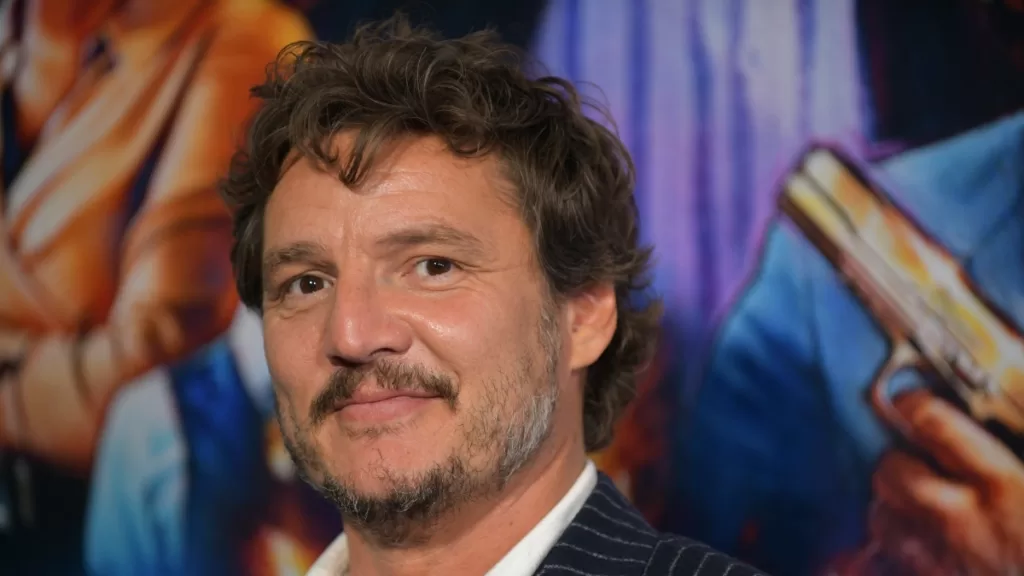 Which of Pedro Pascal's upcoming projects are you most excited about?
Pedro Pascal is undoubtedly one of the biggest names in the world right now. His success is unmatched and his roster of upcoming roles is incredible!
Hit up your fellow Pedro Pascal stan on Twitter (I will talk about him at any given opportunity) and stay tuned to the Agents of Fandom socials for more coverage.