The '80s marked the birth of many lasting trends: fanny packs, oversized clothes, perms and mullets, fingerless gloves, animal prints – you get the idea. But did you know the first all-male strip club was founded by an Indian entrepreneur in 1979? Chippendales was the first of its kind, serving the ladies of Los Angeles with a sexy escape from reality. Matt Shakman was able to tell the story of Somen "Steve" Banerjee in a way that highlights the beauties – and horrors – of show business in one of the most influential times in pop culture history.
The Era Of Chippendales
If ripped, shirtless men are your thing, then Welcome to Chippendales is the series for you. The choreography in this series is phenomenal, pushing the boundaries of the male physique. It was through this carefully calculated work of art that the male-stripper was born. A new precedent was set, quite literally thrusting an entire generation into a new era.  To witness this nightclub sensation go from a city-wide trend to a global phenomenon is a binge-worthy experience. It's mind-blowing to think this whole thing grew from the ambitions of one singular man.
The Real Mr. Chippendales
To be the boss, you have to think like the boss, and Kumail Nanjiani understood the assignment; he wears the shoes of Steve Banerjee perfectly. This was a man suffering from a million internal conflicts, experiencing constant feelings of disdain. However, this does not stop Nanjiani from commanding his presence in every scene — he has no problem reminding people who Steve Banerjee is. The role offers him the chance to showcase his range as an actor, leaning away from his usual humorous energy. After his debuts in both the MCU (Eternals) and Star Wars (Obi-Wan Kenobi), Nanjiani's career is in flight mode. His charismatic performance in this series only confirms that, and I want so much more.
The Minds Behind The Money
What do you get when you put an accountant, a businessman, a choreographer and a costume designer in a room together? In most cases nothing, but in this case you get a mastermind capable of taking over an entire creative industry by storm.
Nick De Noia (Murray Bartlett) and Denise (Juliette Lewis) are a duo audiences can watch all day and never get bored with. Together they bring an energy to this series that keeps audiences leaned in. If that feeling of "something bad is going to happen" could take a physical form, it would look like these two wildcards. On the other hand, the relationship between Steve Banerjee (Kumail Nanjiani) and Irene (Annaleigh Ashford) is something anyone in their right mind would be envious of. When their talents all combine, they create a team held together by love – and hate.
It's a Dog-Eat-Dog World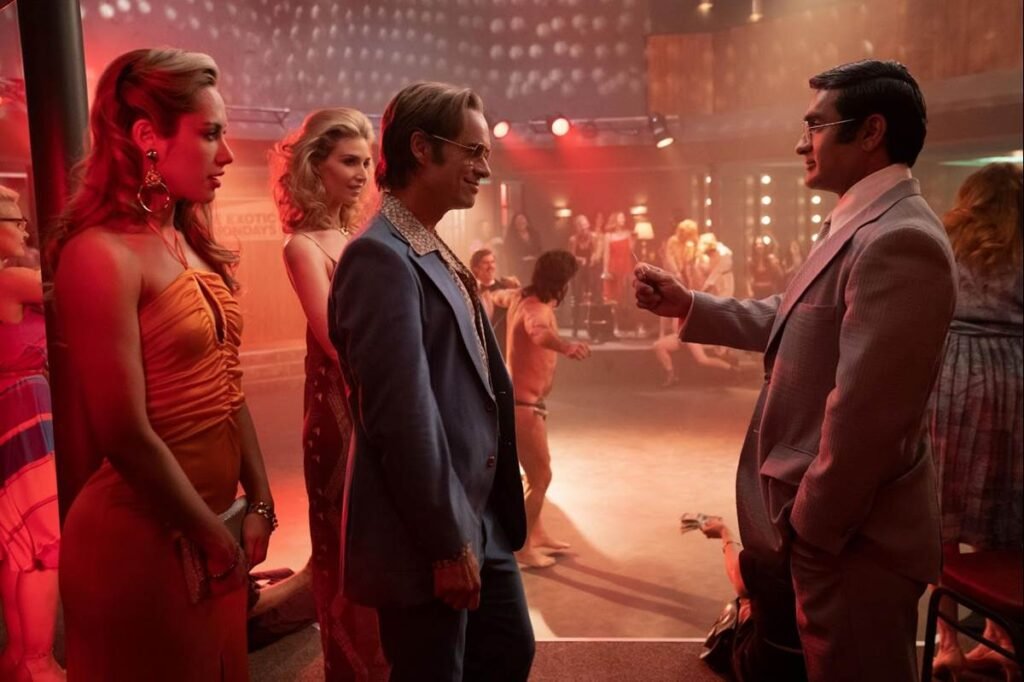 Welcome to Chippendales is not your typical success story with a warm, happy ending. As a matter of fact, there is almost nothing honorable about the foundations of Chippendales. In actuality, this is a case study on the dangers of show business, and how it can corrupt the soul of unknowing men and women. What Shakman is able to depict in the series is the fine line between ambition and greed. Banerjee's ambitions stem from his desire to live the American dream: start a business, make lots of money, and live comfortably. However, this dream assumes the world is perfect. It takes murder, deceit, and various forms of discrimination to convince Banerjee of the true nature of our dog-eat-dog world.
Honorable Mention: Ray Colon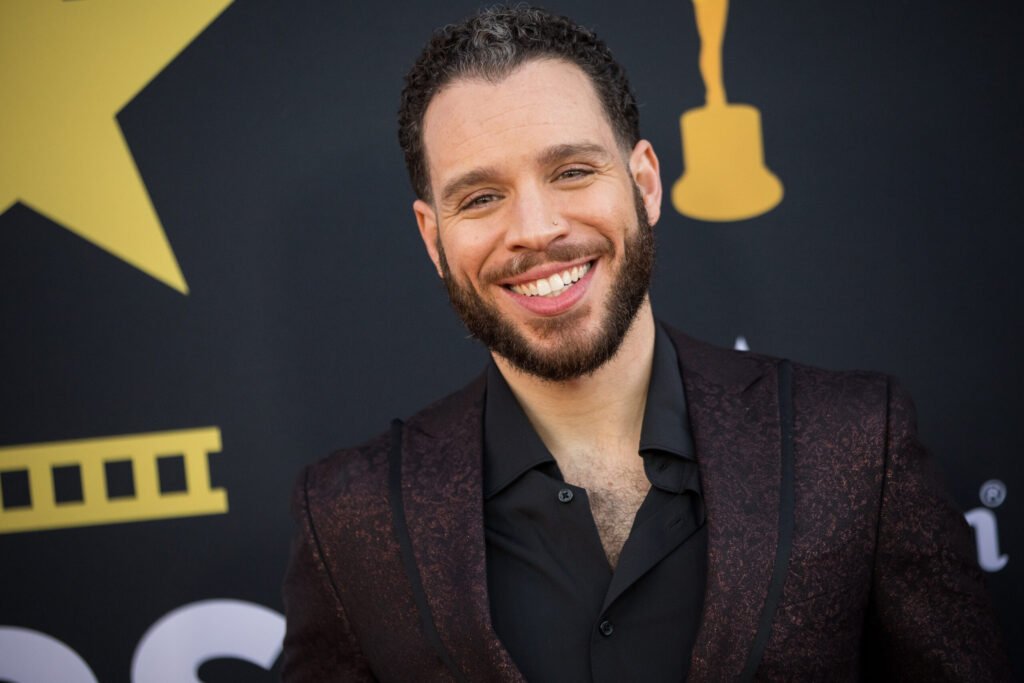 The boundaries of loyalty are pushed with the dynamic between Ray Colon (Robin De Jesús) and Steve. De Jesús swept me off my feet in Tick, Tick, Boom! and does so again in this series. I enjoyed every second of screen time Ray Colon received, to the point where I genuinely looked forward to seeing him on screen again. Ray is the kind of friend that everyone should have at least one of in their life.
Overall Rating
Welcome to Chippendales brings sexy back in a fun and entertaining way. This series lands itself a solid 8.5/10, only running into a few pacing issues and moving past a major plot point too quickly. However, small issues aside, there are a lot of interesting concepts to grasp, all while simply having a good time. Welcome to Chippendales releases on November 22nd. Those in the US can watch on Hulu, while our friends in Canada and the UK can find it on Disney+.