It certainly made headlines back in May, when an Entertainment Weekly article shocked Marvel fans with the reveal of a Kamala Khan death to come in Zeb Wells and John Romita Jr.'s Amazing Spider-Man #26.
Since then, Kamala Khan (aka Ms. Marvel) has been resurrected as both a mutant and inhuman in the 2023 Hellfire Gala issue that released in July. Questions have been floating around social media since the reveal as to whose idea it was to kill Kamala Khan, and if a different character was supposed to die in issue #26. Agents of Fandom Editor-in-Chief, TJ Zwarych spoke with writer Zeb Wells about the controversial decision at Edmonton Expo, as well as how he deals with the pressures of writing Marvel's marquee character.
How did the Kamala Khan death come about?
It's sensible to question who could have been the first person to suggest killing a fan favorite character like Ms. Marvel. Wells states that the idea came from a Marvel Summit.
"We knew that (Ms. Marvel: The New Mutant) was coming down the pike, and we knew that Kamala Khan was going to be revealed to be a mutant. And it was just at a Marvel Summit we were just talking about what's the most compelling way to do this. And I love Kamala Khan. I love that character. I love Iman (Vellani's) take on her, I think it's fantastic. So I had been using that character in Spider-Man so that's how it all became part of a big stew… It was like Marvel synergy, you know? We all worked together to tell the best story for that character."

— Zeb Wells (Edmonton Expo 2023)
This isn't the first time a member from the Spider-Man office had discussed this matter. In the August issue, editor Nick Lowe addressed the decision in the letters page of Amazing Spider-Man #32.
"As we were planning out Kamala's story, the opportunity to take advantage of Krakoan rebirth presented itself. We wanted to make sure that we put the biggest spotlight on Kamala's journey that we could, which is ASM. We had already brought Kamala into the series by then, so it seemed perfect. I still stand by the story in ASM #26. Kamala is a superhero. She showed up to a giant super-villain fight and got involved, which is what a hero does…"

— Nick Lowe (Amazing Spider-Man #32)
Was another character besides Ms. Marvel originally supposed to die?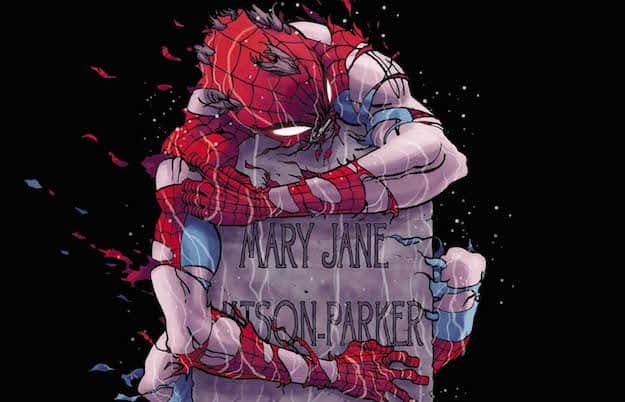 One of the prevailing fan theories on social media is that another character, like Mary Jane or Felicia Hardy, was supposed to die in Amazing Spider-Man #26 instead of Kamala. Wells clarified that sentiment is not true, and that Ms. Marvel was always the plan.
"It was always setting up Kamala Khan's new story."

— Zeb Wells (Edmonton Expo 2023)
Pressures of writing 'Amazing Spider-Man'
Writing Marvel's most recognizable, and arguably their most popular character comes with an extensive amount of added pressure and anxieties. However, Wells is no stranger to writing in the limelight.
He has written a plethora of Spider-Man titles prior to this current run, and has led a variety of different X-titled books like Hellions and New Mutants. However, Wells did discuss that writing Amazing Spider-Man adds an added element of pressure.
"It's strange because there is so much pressure that you can't grasp it. So it oddly becomes no pressure because you have to completely push it out of your head, or I would not be able to write one word, you know? I would be too stressed out. It's one of those things I think when I'm done with it, I will let out a big exhale and realize how much pressure I'd been under but right now I'm just pretending that it's not there."

— Zeb Wells (Edmonton Expo 2023)
Wells also previously discussed his desire to write major characters like Wolverine and Elektra, sharing his admiration for Chip Zdarsky's latest run on Daredevil.
"I have read Chip (Zdarsky's) book. I love it. It's fantastic. One of the best Daredevil runs I've read in a long time, man. I love what he did with (Elektra). I loved the fact that it was tied into The Hand and that she was kind of reforming. But she was doing it because she had to. But then that led to a conflict within her, you know? As she started acting more noble, she started feeling more noble. I thought it was complicated and dark in exactly the way an Elektra story should be."

— Zeb Wells (Edmonton Expo 2023)
With a new Daredevil run now underway focusing on Matt Murdock and led by Saladin Ahmed and Aaron Kuder, there could be a place for Zeb to tell an Elektra story sooner than we think.
Keep an eye out for the full interview with Zeb Wells on the Agents of Fandom YouTube channel and make sure to follow the Agents of Fandom socials for all the latest comic book news.