With over 70 IMDb credits to her name dating back to the late '90s, Brie Larson has been a household name in film and television for a long time. Whether it's kicking butt as a superhero in the MCU, winning Oscars, or voicing characters in iconic video games like Fortnite, Larson already has just about every desirable accolade firmly in her grasp.
You could spend an entire weekend doing a Brie Larson binge and still not have time to work your way through her diverse portfolio of work. Whether you're a newcomer to her immersive talent and undeniable charm or a long-time fan, it can be overwhelming trying to settle on which Brie Larson content is best. With her recent roles in Fast X and Lessons in Chemistry, there's no better time to dive into the best Brie Larson movies.
5. 'Kong: Skull Island' (2017)
Kong: Skull Island is far from Brie Larson's best movie, but it's undoubtedly one of the most entertaining. Larson stars alongside Marvel cohorts Tom Hiddleston and Samuel L. Jackson as Mason Weaver, a brave photojournalist determined to unravel the truth about Skull Island. Weaver isn't afraid to get her hands dirty whether she's chasing monsters or a story. Larson navigates her massive amount of screen time with a strong performance and boasts a very impressive chemistry with Hiddleston. Kong: Skull Island is one of the best Brie Larson movies if you're looking for something easy to watch with some fun action.
Kong: Skull Island is available to rent on Prime Video.
4. 'Just Mercy' (2019)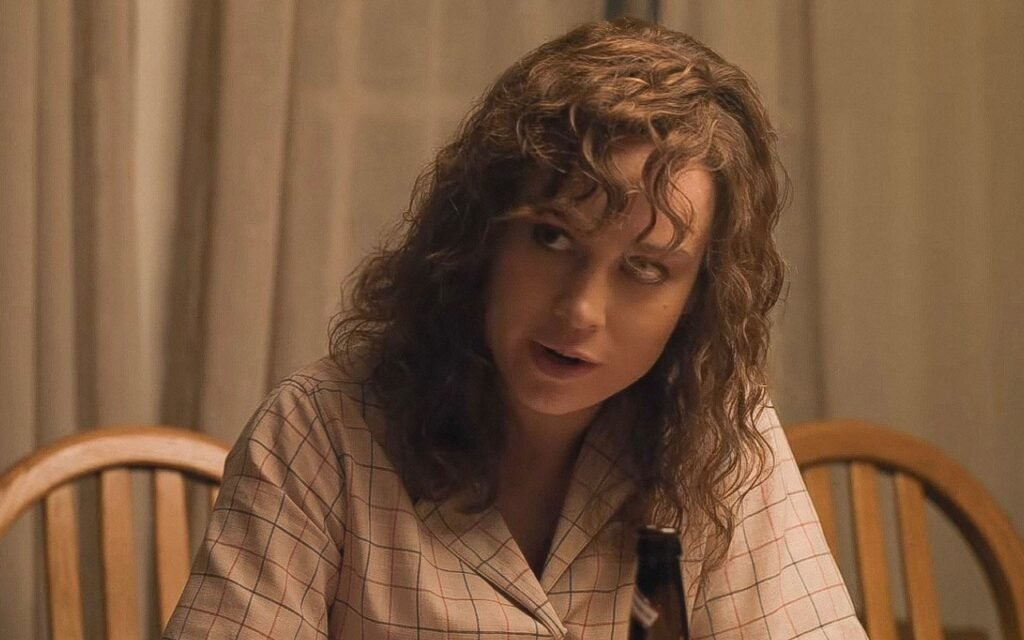 After playing saving the world as superhero Captain Marvel/Carol Danvers in Captain Marvel and Avengers: Endgame in 2019, Larson closed out the year playing Eva Ansley alongside Michael B. Jordan in Just Mercy. Ansley helps Bryan Stevenson (Jordan) found the Equal Justice Initiative and the pair work in tandem to free Walter McMillan (Jamie Foxx) from wrongful imprisonment. Directed by Destin Daniel Cretton (Shang-Chi and the Legend of the Ten Rings), Larson gives one of her most powerful and inspiring performances alongside Jordan and Foxx in this heartbreaking crime biography. Just Mercy is undoubtedly one of the best Brie Larson movies if you want to push your emotions to the limit.
Just Mercy is available to rent on Prime Video.
3. 'Scott Pilgrim vs. the World' (2010)
Scott Pilgrim vs. the World assembled one of the most impressive casts in movie history, and Brie Larson fits in seamlessly as Scott Pilgrim's (Michael Cera) ex, Envy Adams. Envy broke Scott's heart, and is also the lead singer for her band, The Clash at Demonhead. Larson doesn't have as much screen time comparatively to the other films on this list, but she makes the most out of every second with her cheeky and unforgettable performance. Larson is set to reprise her role in the Netflix anime series Scott Pilgrim Takes Off, and there's no better way to prepare yourself than watching one of the best Brie Larson movies, Scott Pilgrim vs. the World.
Scott Pilgrim vs. the World is available to stream on Netflix.
2. 'Room' (2015)
It may be controversial to have the movie that won an Oscar in the number two spot on this list, but there's no shame coming in second. Brie Larson and Jacob Tremblay star in the 2015 thriller from A24, Room, which follows Ma (Larson) and Jack (Tremblay) as they discover the outside world after being held captive in an enclosed space for years. Larson secured a win for Best Performance by an Actress in a Leading Role at the 2016 Oscars, and the film was nominated for Best Picture, Directing, Writing, and Adapted Screenplay. This is arguably the most complete Brie Larson film, and certainly the most critically acclaimed of her career, but it cannot match the cultural impact of the number one movie on this list.
Room is available to stream on Hulu.
1. 'Captain Marvel' (2019)
Yes, you read that right. Captain Marvel is the best Brie Larson film. Serving as the third to final movie in the MCU's Infinity Saga, Captain Marvel grossed over $1.1 billion at the worldwide box office, with over $400 million domestically. It, unfortunately, dealt with a mass of misogynist review bombs before arriving in theaters, which, thankfully, didn't stop the film from dominating and breaking records. While you can certainly make the case that other movies on this list are more structurally sound, what Captain Marvel has accomplished in the world of pop culture firmly earns its spot at number one on this list.
Captain Marvel is the first woman-led Marvel movie, and it showed generations of young women that superheroes don't have to be (white) men (named Chris). The movie and character continue to be a cultural phenomenon ahead of the 2023 sequel, The Marvels. Brie Larson's empowering nature often bleeds into her characters, and Carol Danvers is so much more than a superhero who can shoot fire out of her hands. She's a strong and independent woman who knows it's okay to ask for help, a kick-ass Air Force pilot, and someone who isn't defined by her mistakes. Captain Marvel belongs nowhere else besides at the top of our list of the best Brie Larson movies.
The Best Brie Larson Movies Are Always a Blast, Regardless of Genre
Truthfully, there are so many more Brie Larson films that belong on this list, but only five could make the final cut. Larson is a superb talent who brings a magnetic charisma and unapologetically empowering persona to each of her roles, and we love her for it. Good news for everyone: she stays booked and busy, so if you're waiting for a new Brie Larson flick, you likely won't have to wait long.
Did we leave your favorite Brie Larson movie off our list? Let us hear about it on the Agents of Fandom socials and make sure to follow for all the latest entertainment news and reviews.