There is a vast catalog of streaming content these days, so it's a difficult task to narrow down the best Netflix movies. It's a tough feat on any streaming service. However, Netflix's plethora of original content stands alone atop the mountain in terms of quantity. They've been in the streaming game a long time and continue to pump out newer projects as well. While they're not all hits, movies like A Marriage Story, They Cloned Tyrone, and Pain Hustlers keep the quality high.
While Netflix has put out some stinkers like Red Notice and The Do-Over, they've also produced Academy Award darlings such as The Power of the Dog and All Quiet on the Western Front. However, those aren't exactly the films to sit back, relax, and watch with some popcorn either. It wasn't easy to narrow down the top Netflix original movies and admittedly, there may be some bias near the top of the list.
5. 'Hustle' (2022)
One for the sports fans, Hustle is a top film in Adam Sandler's cinematography. Real-life NBA player Juancho Hernangomez plays the character of Bo Cruz in his acting debut alongside Sandler and the two share excellent chemistry. Queen Latifah and the excellent cast greatly augment the inspiring film. Hustle wonderfully displays the grind behind professional sports while being among one of the most inspiring Netflix original movies ever created.
4. 'Glass Onion: A Knives Out Mystery' (2022)
Although it may not be as strong as its predecessor, Glass Onion: A Knives Out Mystery is still a masterpiece from Rian Johnson. Detective Benoit Blanc is back to solve another mystery as Daniel Craig is joined by a star-studded cast including Edward Norton, Leslie Odom Jr., Kate Hudson, Dave Bautista, and Kathryn Hahn. However, it's Janelle Monáe who steals the spotlight with an incredible performance. While Glass Onion didn't have as strong of a mystery as Knives Out, the humor was next level. It's tough to prioritize which streaming service to subscribe to these days, but the Knives Out franchise keeps Netflix tempting.
3. 'The Irishman' (2019)
While the de-aging of the stars may not be for everyone, Martin Scorsese's The Irishman is still undeniably one of the top Netflix original movies. The long runtime and certain unsettling scenes make the film difficult for some viewers. However, it's also one of Scorsese's top mob hits with wonderful performances from legends Robert De Niro, Joe Pesci, and Al Pacino. The Irishman wonderfully balances the badassery of mob bosses while bringing into question morality and the meaning of life.
2. 'The Killer' (2023)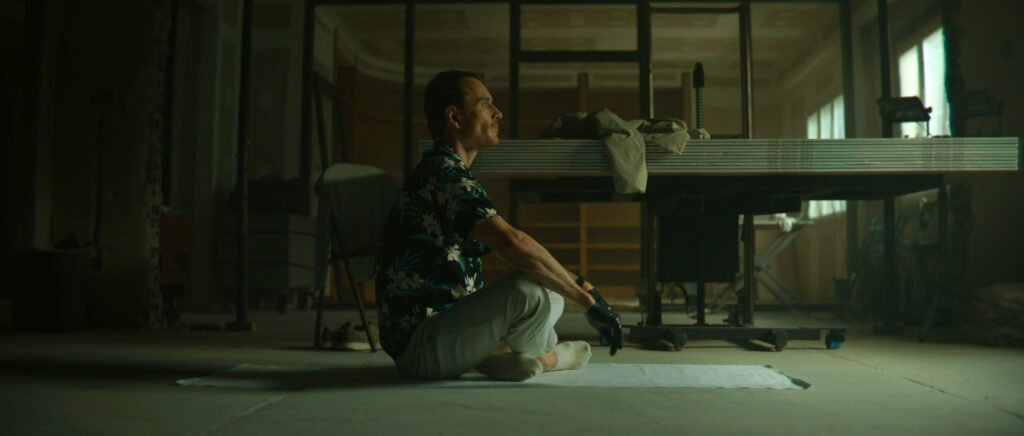 David Fincher's The Killer is the newest addition to the list of Netflix original movies and also one of the very best. Michael Fassbender gives an exhilarating performance as an assassin in a film that focuses directly on the main character and his point of view throughout. The uniqueness of the film is a breath of fresh air in a time of remakes and adaptations. Fincher's originality combined with Fassbender's excellence make The Killer 2023's underrated masterpiece.
1. 'Tick, Tick…Boom!' (2021)
Not only is Tick, Tick…Boom! one of the greatest musicals and autobiographies ever adapted to film, but it can hold a candle to any movie regardless of the genre. Andrew Garfield's performance of the late Jonathan Larson is both uncanny and the highlight of the film. Garfield's singing ability combined with the incredible storyline perfectly complements the movie's wonderful score. Alexandra Shipp, Robin De Jesus, and Vanessa Hudgens deliver fantastic supplementary performances. While the emotional journey of Jonathan Larson deals with many hard-hitting topics such as mental health and the AIDS crisis, the film remains uplifting throughout. Tick, Tick…Boom! is the best of a great list of the top Netflix original movies.
Did We Miss Any in Our Top 5 Netflix Original Movies List?
With so many great Netflix original movies, everyone's Top 5 will look somewhat different. Taste in movies always differs depending on who you ask. However, it's undeniable there is a very strong class of Netflix originals to choose from.
Did we leave your favorite Netflix original movie off our list? Let us hear about it on the Agents of Fandom socials.