It's no secret that Marvel has something of a problem when it comes to their Disney+ series. What the shows bring to the table in terms of entertainment value and the introduction of new characters is severely undercut by the poor episodic structure and inflated budgets that somehow seem to have no effect on the final product.
But Marvel Studios is not known for sticking with things that don't work. After Secret Invasion finished its run as the most poorly received MCU project to date, it became abundantly clear Marvel needed a restructure in their TV department. The news of a Daredevil: Born Again reboot to pair with a complete uprooting of the Disney+ series formula is long overdue, and something to be very excited about for the future of Marvel television.
What Does the 'Daredevil: Born Again' Reboot Mean for the Series?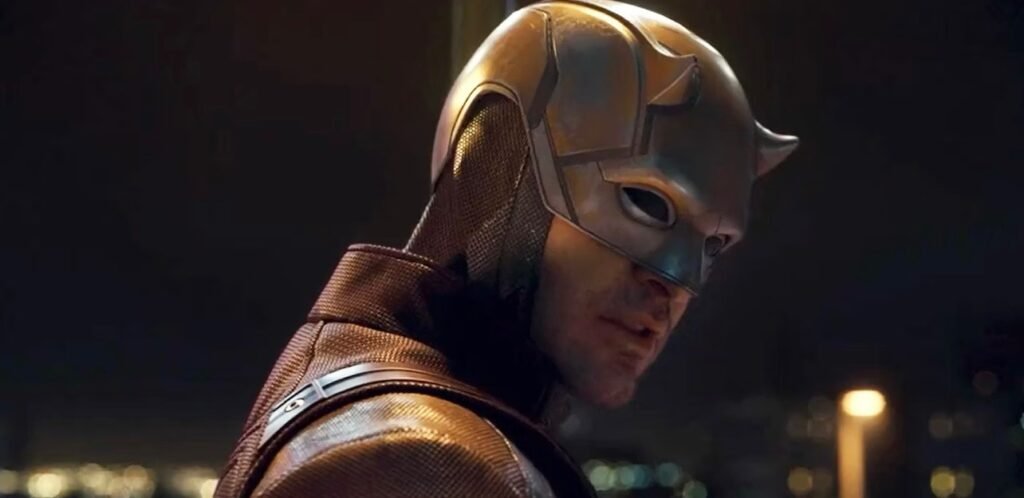 On Wednesday morning, Borys Kit of The Hollywood Reporter broke the news that a Daredevil: Born Again reboot was happening, and Marvel would be reformatting the production of their Disney+ shows. This report claims that in late September, Marvel fired writers Chris Ord and Matt Corman and the directors attached to the series. It's unclear whether Marvel is eyeing any specific writers or directors to take their place, but the search is now on to find someone they're confident can deliver the project they're looking for.
As for potential reasons for the new direction, the article cites a complete disconnect from the original series, Daredevil, which aired on Netflix from 2015-2018. Head writers Ord and Corman had reportedly produced something entirely different in tone, resembling more of a courtroom legal drama than a superhero action-adventure series. Although the blind lawyer Matt Murdock (Charlie Cox) daylights as a defense attorney, it's the exciting action and gray moral ambiguities that drove audiences to the Netflix Daredevil series in the first place.
If you're wondering what news you can expect in the short term regarding the Daredevil: Born Again reboot, the answer is: probably not very much. The next steps include finding new writers and directors to helm the show that share the same creative vision for the project as Marvel does. The series is currently slated for two nine-episode seasons, which is unlikely to change given it doesn't fall under the same six-episode umbrella that has plagued them in the past.
Cox's Daredevil is one of the most popular superheroes in the MCU, and well-received appearances in Spider-Man: No Way Home and She-Hulk further prove Daredevil: Born Again needs to be a slam dunk. If hitting the brakes and starting almost completely from scratch is what this series needs to ensure it's up to snuff, then good for Kevin Feige and co. for making that decision. A late product is always better than a bad product.
What's Been Going On With Marvel TV, and How Does Reformatting Production Affect Marvel Shows Going Forward?
The Daredevil: Born Again reboot is hardly the highlight of this plethora of latest information. As aforementioned, Marvel Studios is completely adjusting its methods for producing television, shifting from an alternative approach to a more tried and tested format. Disney+ shows will reportedly focus more on long-term, multi-season storytelling centered around character development. Gone are the days when Marvel shows were merely limited series designed to fit into the next big crossover.
Marvel's previous format for Disney+ shows was absent of showrunners, pilots, or any plan for several seasons' worth of storytelling. No television experts were present in production, instead giving the movie executives full power to run the series how they see fit. This approach has become painfully obvious as Phase 4 and 5 have moved along, with the majority of Marvel series feeling more like long movies divided at random points instead of true TV shows.
Marvel will now look to tell stories that honor the source material while giving audiences a chance to fall in love with the characters. Head of streaming, Brad Winderbaum, says: "We're trying to marry the Marvel culture with the traditional television culture." Moving forward, they plan to hire showrunners to write pilots and bibles (references to other aspects of the story, such as characters and settings). No longer will Marvel Studios film an entire series without any oversight, and plan to fix the (oftentimes many) mistakes in post-production.
There Is Much To Be Excited About in the New Era of Marvel TV
Assuming the Daredevil: Born Again reboot doesn't send the project into a tailspin and leave it in the same boat of disarray as Marvel's Blade movie, these changes are sure to be a net positive for both Marvel Studios and its fans. The MCU will receive assistance from the best television experts in the world, and fans will enjoy more organized content far better suited for the small screen.
Follow the Agents of Fandom socials for all the latest Marvel news and subscribe to the Agents of Fandom podcast for weekly breakdowns of all things Marvel.