May 2nd, 2008. The day we heard Robert Downey Jr's Tony Stark utter the simple words "I am Iron Man" for the first time. Nearly 11 years later, the Marvel Cinematic Universe has come full circle. Our beloved Iron Man concluded the final battle of Avengers: End Game in historic fashion with that same iconic line. The Avengers' iconic journey has come to a close. Now, with Ant-Man and the Wasp: Quantumania and the debut of Marvel Studios' Phase 5 upon us, many fans are wondering about the direction of the MCU Phase 4—or, more specifically, the lack thereof.
It took 11 years for Marvel Studios to progress through three complete stages of their cinematic universe. Looking back to Phase 1, the period of time was four years and two days before The Avengers assembled on screen together for the first time.
Phase 4 sandwiched triple the projects of Phase 1 into a two-year span. Despite this, viewers are left without knowledge of when the first team-up will occur. However, with Thunderbolts, Avengers: Kang Dynasty and Secret Wars on the horizon in Phases 5 and 6, building to the next big event was never the purpose of Phase 4.
A new formula for Marvel's Phase 4
Whether it's fear of being repetitive or superhero fatigue, the Marvel Cinematic Universe needed to adjust its formula. Viewers just witnessed half the universe snap out of existence. Then, 5 years later, they return to a brand-new world. Characters we knew and loved for over a decade are no longer with us. With so many in-universe repercussions, changes had to be made to continue to be the most successful cinematic universe in existence.
Phase 4 delivers sitcoms, borderline horror, parody, and an overall new style of projects. Fans are now blessed with additional content outside the theater in series form—able to stream the MCU from their homes in real time. It's understandable that with so much additional content, people would expect the overall story of the universe as a whole to progress at an expedited rate. However, WandaVision, the first project of Phase 4, was laying out a lesson for us all to learn—we just weren't paying attention.
Phase 4—All about the characters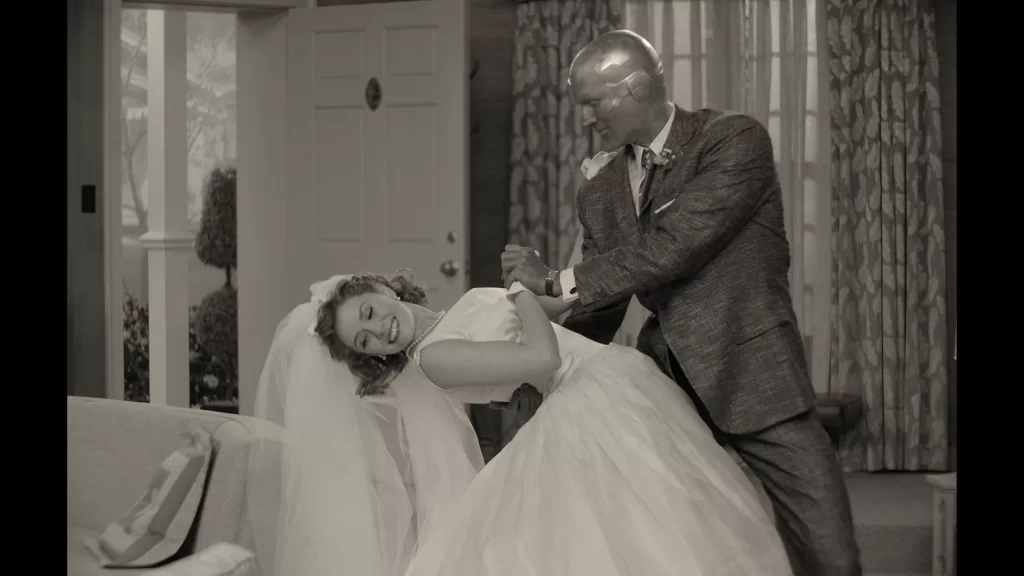 The debut Disney+ series of the MCU came at a time when we were all yearning for content. Everyone was stuck inside their houses. We were stir-crazy and unsure of how the pandemic would continue to impact our lives. Thankfully, WandaVision became the phenomenon we all needed. Week to week, fans were enamored with the new style of storytelling and editing from a Marvel project. Social media ran rampant with theories about the meaning of each easter egg.
Although the series was a resounding success, many fans were left disappointed when their theories fell flat. Minds wandering in search of Mephisto or Reed Richards were met with boner (Bohner?) jokes. Evan Peters' return it still a letdown (I'm hoping for a return in Agatha: Coven of Chaos). However, WandaVision is never meant to introduce Mephisto or reveal the secrets of the Multiverse. In the end, the series is a character piece highlighting Wanda Maximoff. WandaVision is meant to explore her grief while simultaneously developing Wanda into The Scarlet Witch.
Phase 4—Setting the stage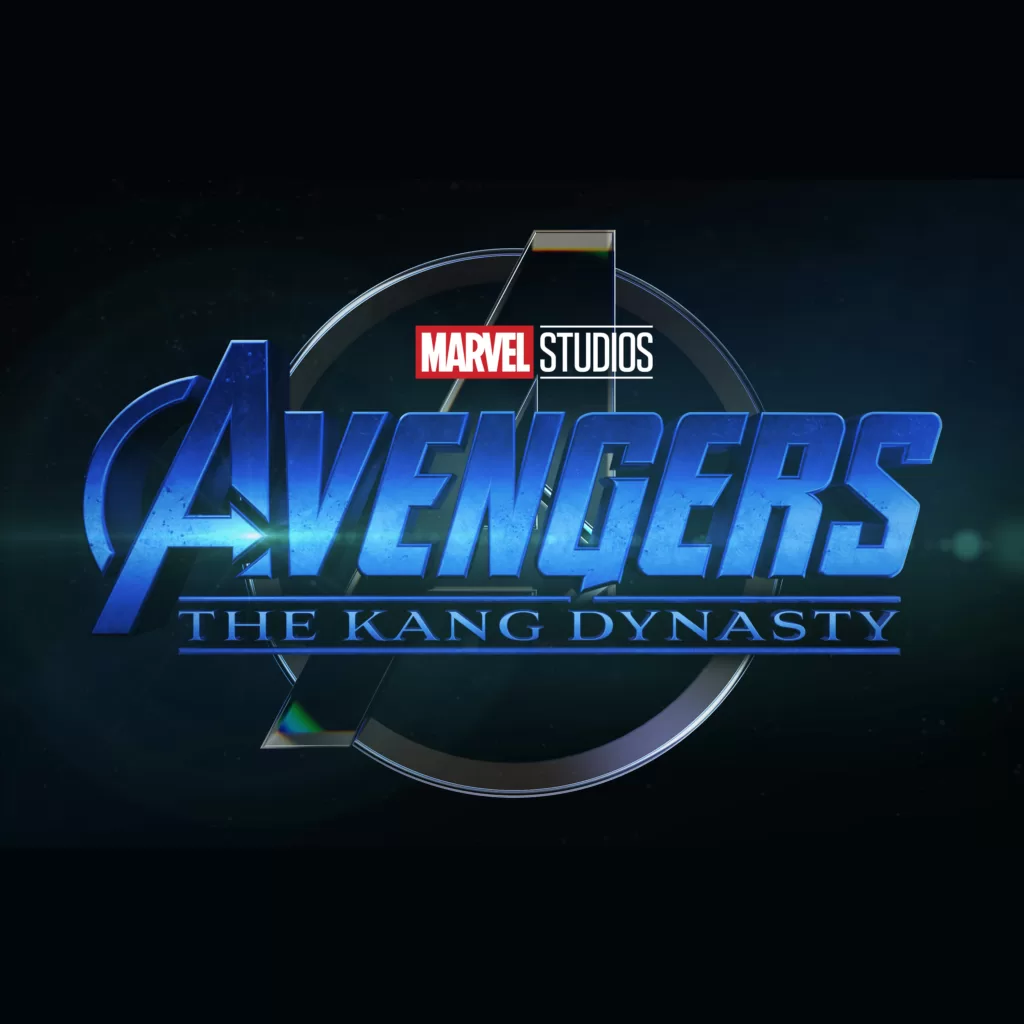 There have been very few Phase 4 stories that have brought us noticeably closer to the next event or team-up. Outside the Doctor Strange sequel and Loki, there are hardly any multiversal repercussions. However, as we should've learned in WandaVision, that was never the purpose of the phase. Something that makes Avengers: Infinity War and Endgame so special is the time spent with the characters leading up to the events.
Now, many of our favorite characters are gone or out of the picture—having passed away or adventuring off-world. The goal of Phase 4 isn't to advance the overall plot of the universe, but to introduce us to a plethora of new characters in whom we can invest.
There's one commonality in nearly every single MCU project of Phase 4. They all begin with a character in one space in their lives, growing to where they need to be for them to sweep us off our feet in their next appearance. Series' like WandaVision, Moon Knight, She-Hulk, Falcon and the Winter Soldier, and Ms. Marvel all have character progression as the clear purpose and goal.
Phase 4—Becoming a Hero
Wanda Maximoff develops into the Scarlet Witch. Stephen Grant learns about Marc Spector and Khonshu, becoming Moon Knight. Kamala Khan begins the series as an ordinary girl and finishes as Ms. Marvel. Jennifer Walters is an attorney struggling to find herself in the pilot, only to smash everyone in her path, becoming She-Hulk: Attorney at Law. Additionally, Sam Wilson needs to dawn the mantle of Captain America on his own terms, not Steve Rogers' or the government's.
This formula isn't mutually exclusive to Disney+ either. Whether it's Shang-Chi confronting his family history or Spider-Man understanding what it takes to protect those around him, the Phase 4 heroes must make difficult choices allowing them to embrace their destinies.
Phases 5 and 6—The main event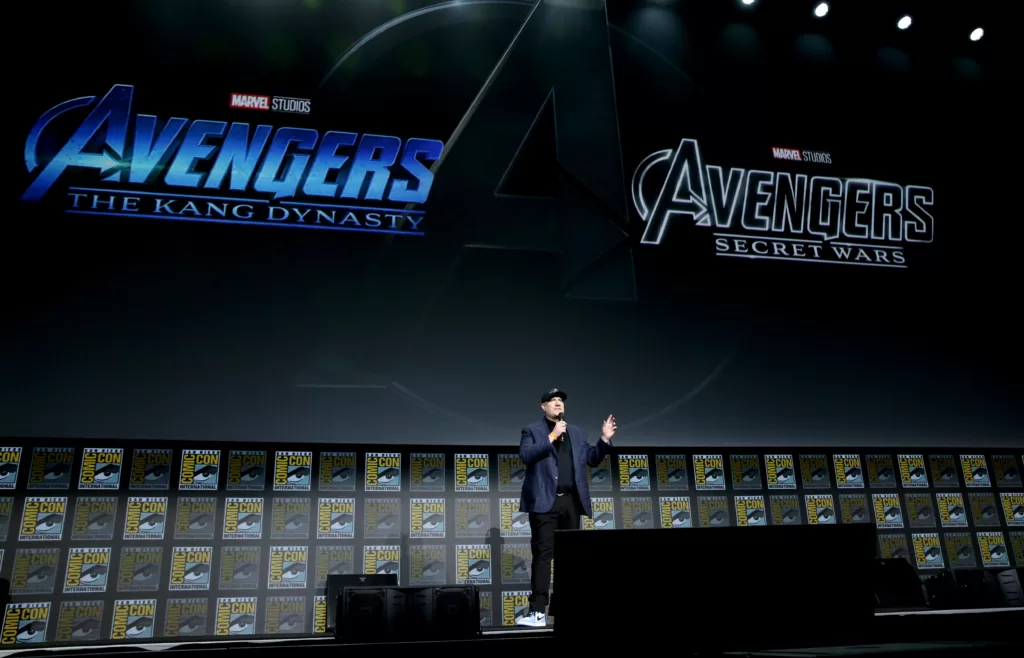 In order for fans to care about the next big crossover event, there needs to be characters that viewers care about. We need to have invested time in their stories. We need to get to know their families. Without an emotional connection to the characters, the stakes can never feel high. For viewers to tune into a universe (or multiverse) altering event, they need to have a relationship with the heroes involved in the story.
To care about She-Hulk, it's important for us to know the everyday struggle Jennifer Walters endures with her best friend Nikki and co-worker Pug. For us to be invested in Yelena Belova, it's imperative we understand what her sister Natasha Romanov and their family mean to her. Although Eternals feels like it has a difficult time fitting its amazing characters into the story, it still provides us with a plethora of heroes we can't wait to see in future projects. Phase 4 sets the stage for the following phases to be full of stakes and emotions.
The next Big Bad(s) in Phase 4 and beyond
With Jonathan Majors as Kang the Conqueror set to be the most menacing antagonist we've seen from the Marvel Cinematic Universe, there are plenty of reasons to be excited about the future. Secret Invasion will wreak havoc on the universe as we know it. Additionally, the debut of Ant-Man and the Wasp: Quantumania is sure to feature connective elements from Phase 4. However, it doesn't even need to for Phase 4 to have been a success. Phases 5 and 6 will be filled with multiversal stakes. These events will now mean something, due to the breadth of character development in Phase 4.
Kang the Conqueror is coming. The Skrulls are here. Unfortunately, Iron Man, Captain America and Black Widow are gone. Thor and Captain Marvel are off-world. Clint Barton's Hawkeye has seemingly retired. There is no Avengers team ready to defend the multiverse from chaos. Luckily, Phase 4 marks the debut of characters ready to tell brand-new stories.
Prior to the next big team-up, it's crucial to have a stable of heroes ready to assemble and avenge. Thankfully, due to the successful character development of Phase 4, whether it's the New Avengers, Thunderbolts, Midnight Sons or Young Avengers saving the day, the next time we see these characters on our screens, it will be special. However, we need to remember to have the patience to let these stories develop correctly.
For coverage of Phase 4 and beyond of the Marvel Cinematic Universe, check out the Agents of Fandom podcast. The Agents will be live on Twitch every Thursday!