Ben Affleck's brand-new movie, Air, finally hits cinemas this month, bringing with it an array of overwhelmingly positive reviews. The movie follows Nike's partnership with NBA legend Michael Jordan and shows how their collaboration changed the world of sports forever. It marks Affleck's return to the directorial chair for the first time since 2016's Live by Night.
Affleck reunites with his long-time friend, Matt Damon, in Air. The pair have shown in the past just how great they are together, with Good Will Hunting acting as a shining testament. They are one of the most prolific onscreen duos in recent memory, working on eight movies together since 1997.
In honor of their upcoming reunion in Air, we decided to examine and celebrate the 5 best movie duos of the 21st century.
Saoirse Ronan and Timothée Chalamet are one of the best movie duos
While both Saoirse Ronan and Timothée Chalamet have starred in incredible movies throughout their young careers, it is their work together that helps solidify them as two of this generation's brightest stars.
First appearing together in Greta Gerwig's Lady Bird, the coming-of-age story is a breakout performance for Ronan—who wows as the titular character. While the relationship between their characters is doomed from the get-go, the chemistry between the pair is undeniable and fans clamor for more.
We get more, as just a couple of years later Gerwig turns once again to Ronan and Chalamet when casting her adaptation of Little Women. The movie is a huge success, and the chemistry is once again palpable between the two actors, with their characters sharing plenty of screen time. Ronan and Chalamet have since appeared in Wes Anderson's The French Connection (another superb movie), but fail to appear onscreen together at all this time.
With the pair's track record together getting off to such an impressive start, here's to hoping there are more collaborations between them down the line.
Simon Pegg and Nick Frost's comedic work is legendary
One of the best comedic duos of the last 25 years, Simon Pegg and Nick Frost have a tremendous record together. Any time these two men join forces, there are guaranteed laughs.
Originally teaming up on the TV show Spaced, the two have worked together on eight different occasions during the 21st century, including their work for Steven Spielberg in The Adventures of Tintin.
The highlight, though, is undoubtedly their roles in Edgar Wright's Cornetto Trilogy, knocking it out of the park repeatedly with Shaun of the Dead, Hot Fuzz, and At World's End. The chemistry between the two, and the way they play off of each other throughout their work, is just perfect.
There is just a special kind of magic that the pair create, especially when working with Wright; and with the trio recently teasing a potential reunion in the future, it's time to cross those fingers and wait at the Winchester for any future projects from one of the best movie duos in recent memory.
Christian Bale and Amy Adams have the accolades to back up their work together
While Christian Bale and Amy Adams aren't exactly synonymous with working together, they're actually one of the most successful pairings in recent memory.
The two stars have appeared in three movies together: The Fighter, American Hustle, and Vice. It's a true testament to how good they are as a duo that both receive Oscar nominations for every single one of those roles, with Bale winning one for his performance as Dickie Eklund in The Fighter.
It's very rare that a duo bounce off of each other as effectively as these two. It's almost as if they're engaging in a game of one-upmanship, both bringing their best and forcing the other to match. As two of the best actors in the world, it's like watching Michael Jordan and Scottie Pippen suit up alongside one another. Five years after their last project together, it might be time for one of the best movie duos to run it back.
Ryan Gosling and Emma Stone are incredible as romantic leads in three movies
When it comes to 21st century movie romances, Ryan Gosling and Emma Stone have it locked down. The romantic chemistry between the two is electric, and it elevates all three of their movies together.
Starting with Crazy, Stupid, Love, the pair's affection for each other feels genuine, and it continues to grow throughout their later two movies, Gangster Squad and La La Land—where they once again play romantic interests.
It's in the Damien Chazelle musical where they really strike gold, both being nominated for Oscars for their performances, with Stone emerging victorious. There is just something that feels so real and authentic in the pair's chemistry and as a result of their previous work together, it feels lived in.
We haven't seen them onscreen together since 2016, and we might not see them work together in that capacity again; but one thing's for sure, they are easily one of the best movie duos.
Ben Stiller and Owen Wilson work comedy magic whenever they're together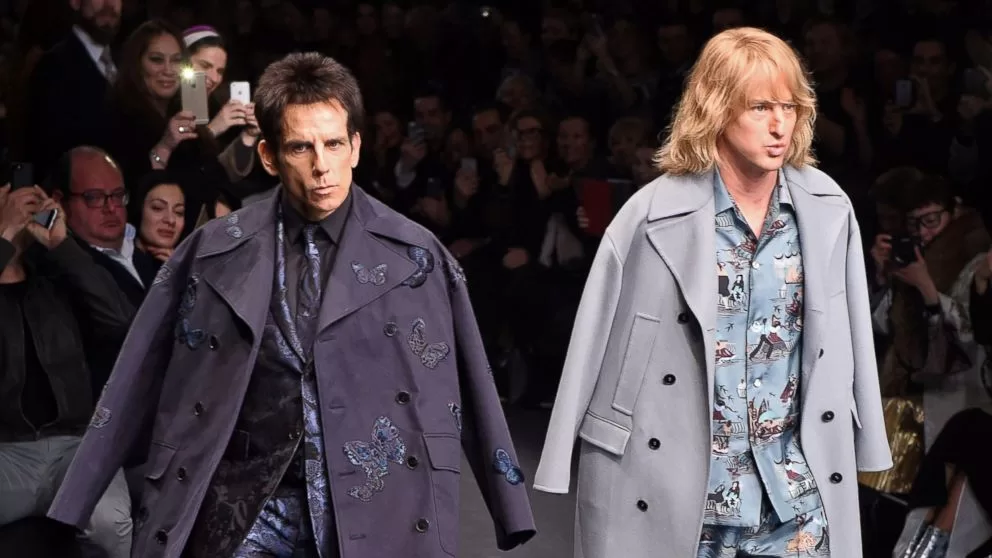 What happens when you pair two of the funniest actors of the last 30 years? Some damn good movies, obviously.
Ben Stiller and Owen Wilson, individually, are two of the best comedic actors of our time, so sticking them together onscreen almost feels like a cheat code. They're hilarious and no matter the character dynamic they share, they always manage to get the best out of each other.
Whether it is Zoolander or the Meet the Fockers franchise, the pair seem to work best when antagonising each other. Their characters always manage to rub each other the wrong way in the most hilarious of circumstances, but they also work fantastically while standing alongside one another.
In fact, rebooting a popular TV show could spell absolute disaster, but Stiller and Wilson's incredible chemistry helps make 2004's Starsky and Hutch a light-hearted and hilarious box office hit.
Wilson's role in the Night at the Museum franchise may not be the biggest, but even in the little screen time he shares with Stiller, the two manage to show audiences just what a great pair they are, proving they are one of the best movie duos.
There are plenty of more great movie duos
While those are the five best movie duos, it's fair to say there is some stiff competition. We have been blessed with plenty of great movie pairings over the last 23 years, from Will Ferrell and John C. Reilly, to Cillian Murphy and Tom Hardy, and Jennifer Lawrence and Bradley Cooper, just to name a few examples that could have easily made it onto this list.
Well, there you have it, the five best movie duos from the 21st century. What pairs do you think are missing from my list? Let me know on Twitter and follow the Agents of Fandom on socials!