Mehwish Hayat is an award-winning Muslim Pakistani-born model, philanthropist and actress who has starred in many Pakistani TV shows (Dil Lagi, Unsuni) and movies (Punjab Nahi Jaungi, Teri Meri Kahaniyaan). After seeing constant stereotypes and questionable casting decisions in Western media when it comes to Muslims and Pakistani representation, Hayat took the leap to open her own production house in the United Kingdom called Pink Llama Films. Hayat made the announcement on July 7, 2023, to her five million followers on Instagram.
What is Pink Llama Films?
Pink Llama Films is the first step in a long and beautiful journey for Muslims on a global scale. For a long time Muslims have been miscast in Western media. By launching this production company, Mehwish Hayat intends to challenge these stereotypes by promoting an authentic brand of media built around Muslim and Pakistani representation.
This is Hayat's passion project that she hopes would start a trend to reshape the industry and change the narrative regarding Muslims and Pakistanis globally.
A Marvelous inspiration
In 2022, Hayat was presented with an opportunity that would change her trajectory. She was cast as Kamala Khan's grandmother, Aisha, in the wholesome Marvel Studios show Ms. Marvel. The show, centered around a Muslim-American-Pakistani teenage superhero, would become the perfect platform for Hayat's future brainchild.
Ms. Marvel is a step in the right direction not only for Muslims, but also for South Asians. Kids all around the world finally got the opportunity to see themselves in a Hollywood project. What makes it better is that this project is set within the Marvel Cinematic Universe! As a Muslim with ancestry from India, seeing my religion and culture in Ms. Marvel is so heartwarming, and it feels like the right start for Muslims to begin to be taken seriously in this industry. Outside the show, people from other religions and cultures are learning about Islam as well as the deep history between India and Pakistan, and that is so important.
As per Rotten Tomatoes, Ms. Marvel is the highest rated MCU show (98%), and what it has achieved for Muslims is crucial. It gave us a solid base in the industry, and Mehwish Hayat used that as a catalyst and immediately started to build on it. Hayat revealed that 'PLF' has already developed an amazing slate of projects with several award-winning creatives. Ms. Marvel director Sharmeen Obaid-Chinoy congratulated Hayat on this venture via social media, potentially alluding to the idea of her being one of the brand's first storytellers.
What to expect from Pink Llama Films?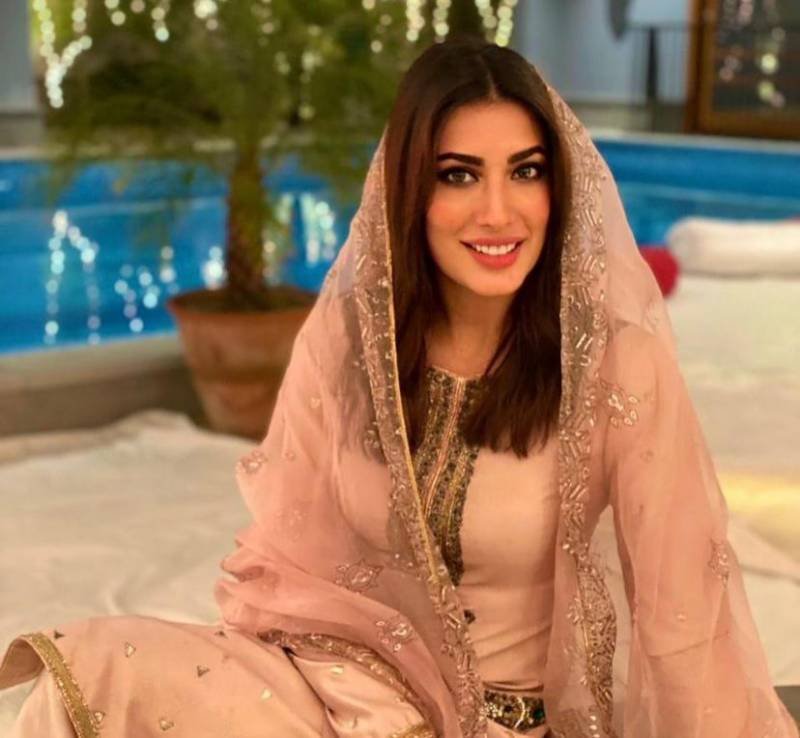 It's a step in the right direction for inclusivity and presents an opportunity to right the wrongs of the past regarding Muslim representation. There are so many talented Muslim and South Asian artists in Western media who are marginalized because they are limited with the stories they can tell.
Lena Khan (Flora & Ulysses) is an amazing director who deserves a shot at multiple big projects. Riz Ahmed (Sound of Metal) is arguably one of the greatest South Asian actors in the world, and he should be headlining the projects he stars in. PLF will provide a solid platform for these artists, and so many more, to tell their stories in the best way possible.
Mehwish Hayat ends her message by asking her followers to contact her via the website if they think they have a story to tell. The entertainment landscape is slowly changing, and I'm so excited to see where this journey goes! Representation matters, but change will only occur once we unite to achieve it.
"I believe that we in the film industry carry a tremendous responsibility. Cinema is a very powerful tool. It has the ability to change people's behaviors and attitudes."

—Mehwish Hayat, Founder Pink Llama Films (Mehwish Hayat Instagram)
Stay up to date with the latest news in film and TV on the Agents of Fandom socials.