"Who's the best Batman?"
It's one of the oldest and most heated debates to ever take place on the internet. Friendships have ended over it, and casual discussions over dinner or drinks have been completely derailed by the topic. Countless internet forums have virtually exploded over the years due to some of the takes exchanged by folks defending the honor of their preferred Dark Knight.
It's time to stoke those flames because we're bringing the discussion to center stage. In this piece, we rank the ten best iterations of Gotham City's most iconic hero.
Counting down to the best Batman
There have been many different takes on the Caped Crusader over the years, with some of them praised endlessly and others critically panned. Some portrayals are more campy, while others are overly dark and gritty. There's something for everyone, but at the end of the day, certain actors stand above the rest in terms of how they play the character.
10. Val Kilmer
Lone Appearance: Batman Forever (1995)
As a fan of Val Kilmer's work, it pains me to place him last, but it must be done. Batman Forever, which also features Tommy Lee Jones as Two-Face and Jim Carrey as The Riddler, is a film that many fans would like to forget. Following Warner Bros. and Tim Burton's "mutual" decision to part ways, Joel Schumacher signed on to direct the franchise's next entry. Michael Keaton also chose not to return, given Burton's departure.
The fact that Kilmer had to fill Keaton's gigantic shoes certainly doesn't help. The reality is that Val's borderline forgettable as both Batman and Bruce Wayne. There's little charisma brought to either persona, with the over-the-top villains often outshining him. The nipples on his Batsuit don't help, either (yes, people forget that the "Bat Nipples" predate George Clooney). Kilmer being one and done in this role was definitely for the best.
9. Will Friedle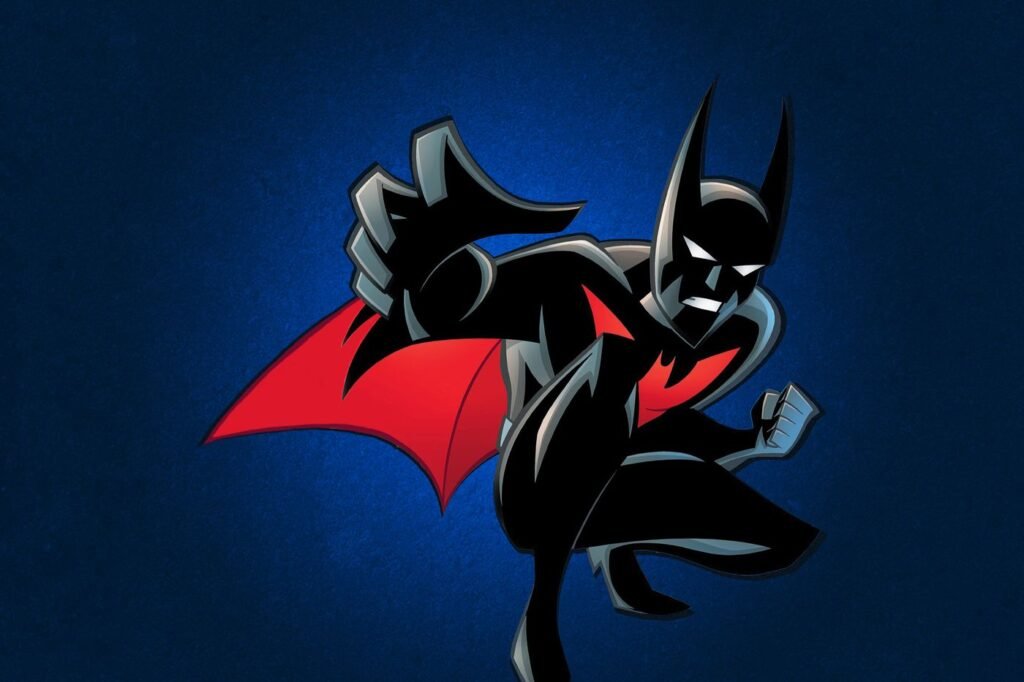 Appearances: Batman Beyond (1999-2001), Batman Beyond: Return of the Joker (2000)
90s kids, rejoice! Batman Beyond was a staple of the afternoon WB Kids lineup, and it would not be a proper Dark Knight power ranking if Terry McGinnis weren't included. Voiced by Will Friedle, McGinnis is a skilled but troubled teen who stumbles onto the realization that Bruce Wayne (now an older, more weathered man) is Batman. After gaining Wayne's trust and his upgraded suit and tech, Terry takes up the mantle for him, with the former serving as his mentor and advisor.
Despite standing in Bruce Wayne's enormous shadow, McGinnis becomes an excellent Batman in his own right, along with brand new unique adversaries. Like his predecessor, Terry forms a strong working relationship with Commissioner Gordon…but Barbara, not Jim. While Batman Beyond was abruptly canceled after its third season, it still has a cult following to this day. Its standalone film, Return of the Joker, is one of the best animated Batman films ever made and details the splintering of the Bat Family.
8. George Clooney
Appearances: Batman & Robin (1997), The Flash (2023)
Despite Batman Forever receiving mixed reviews, it was a commercial success, which led Warner Bros. to fast-track another entry into the franchise. Joel Schumacher returned as director, but Val Kilmer chose not to return. Enter George Clooney. This made for the third straight movie with a brand-new Batman. Arnold Schwarzenegger and Uma Thurman joined the cast as Mr. Freeze and Poison Ivy, respectively.
Clooney, who also wears a Batsuit with nipples like Kilmer, is forgettable as the Dark Knight, but a halfway decent Bruce Wayne. As the latter, he puts forth a persona that doesn't lead anyone to believe that he spends his evenings fighting crime. As Batman, on the other hand? He's legitimately just George Clooney in cosplay, with zero effort to disguise his voice. Seeing Clooney make peace with his brief time in the role and make a cameo in The Flash is very cool, though.
7. Ben Affleck
Appearances: Batman v. Superman: Dawn of Justice (2016), Suicide Squad (2016), Justice League (2017), Zack Snyder's Justice League (2021), The Flash (2023)
Ben Affleck's time in the Batsuit is a great deal of wasted potential. His debut in the role is Batman v Superman: Dawn of Justice, DC's rushed crossover event. This version of the Dark Knight is not properly fleshed out, which doesn't allow audiences to understand his motivations. Plenty is hinted at (such as the marred costume of a dead Robin), but this angry and bitter version of Batman is very hard to get behind.
Affleck has gone on to portray Batman in more live-action projects than any other actor has thus far. Unfortunately, those films have been about as much of a mixed bag as the DCEU has in general. Affleck's more jaded and cold take on Batman is one that some fans have embraced, despite the less-than-stellar quality of the films in which he's appeared. Nevertheless, it's worth wondering what could have been if "Batfleck" and his story hadn't been rushed in an attempt to compete with the MCU.
6. Adam West
Appearances: Batman (Film, 1966), Batman (TV Series, 1966-68), The Flash (2023)
Despite his portrayal taking place nearly 60 years ago, Adam West remains synonymous with the role of Batman to this day. Yes, both the TV series and standalone film are incredibly campy and cartoonish. For the time that they take place, however, the tone of both projects is both appropriate and refreshing. The charisma and humor that West brings to the role are infectious and are a big reason why his portrayal resonates so much with viewers, even with the material now quite dated.
5. Will Arnett
Appearances: The LEGO Movie (2014), The LEGO Batman Movie (2017), The LEGO Movie 2: The Second Part (2019)
Will Arnett landing ahead of Affleck and West might raise a few eyebrows, but his portrayal of LEGO Batman across three films is genuinely exceptional and worthy of top-five status. The dry sense of humor and witty line delivery that Arnett has become known for over the years, especially as Gob Bluth in Arrested Development, is on full display in this portrayal. The 2017 standalone film is where he truly gets a chance to shine in the role.
4. Michael Keaton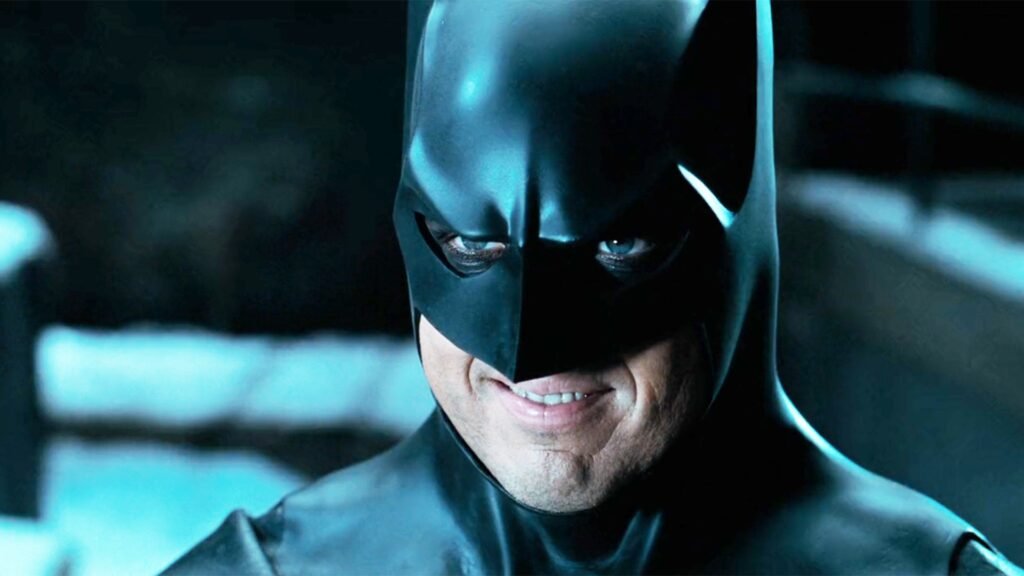 Appearances: Batman (1989), Batman Returns (1992), The Flash (2023)
Directed by Tim Burton, 1989's Batman stars Michael Keaton in the titular role, with Jack Nicholson portraying the Joker. The role opened new doors for Keaton, who was known as more of a comedic actor at that time. Both the first film and 1992's Batman Returns take a darker tone than audiences were used to at the time. Despite their commercial success, audience unease caused Warner Bros. to consider a new direction for the franchise, which ultimately led to Burton departing in favor of Joel Schumacher.
Keaton's portrayal of both personas is the biggest reason Burton's films work so well. Keaton's Wayne is less billionaire playboy and almost more similar to Clark Kent, but he succeeds in putting forth a public face that alleviates suspicion of him leading a double life. Keaton reprises the role for the first time in over 30 years in The Flash, with his performance being one of the film's few redeeming qualities.
3. Robert Pattinson
Lone Appearance: The Batman (2022)
Directed by Matt Reeves, The Batman is DC's latest reboot featuring the World's Greatest Detective. Robert Pattinson portrays a younger, more inexperienced version of the Dark Knight. This iteration of Wayne/Batman is only in his second year as a vigilante, and while his instincts are there, his inexperience shows up several times as well.
What sticks out in Pattinson's iteration of the character is his anger, which still isn't under control. This is a very realistic depiction of someone trying to do good while still battling his inner demons. Pattinson and Reeves will be teaming up for another entry into this franchise, with details to be hashed out following the SAG-AFTRA strike.
2. Christian Bale
Appearances: Batman Begins (2005), The Dark Knight (2008), The Dark Knight Rises (2012)
Christopher Nolan and Christian Bale teamed up to direct and star in 2005's Batman Begins, which is the first pure reboot of the character, as the Burton and Schumacher films were originally intended to take place within the same timeline. Bale's version of Bruce Wayne in his first years as Gotham's Dark Knight is something audiences had not seen before and is a breath of fresh air that the franchise was in desperate need of at the time.
Bale's performance is overshadowed a decent amount in the franchise's second entry by Heath Ledger's Joker. However, that's more of a testament to Ledger than a knock on Bale. His Bruce Wayne leaves something to be desired at times, as he comes across as cold and calculating instead of as a vapid billionaire. His intense Batman voice has been poked fun at over the years, as well. However, he remains one of the most critically acclaimed live-action Batman actors to date and likely will continue to be for some time.
1. Kevin Conroy
Most Notable Appearance: Batman: The Animated Series (1992-95)
For many fans, the late Kevin Conroy is the quintessential Dark Knight, as his voice is synonymous with the iconic character. Conroy voices the Caped Crusader in too many animated projects to list here and does so with charisma and grace. He provides the stern, booming voice that Gotham's criminals fear and fans have come to love over the past 30+ years.
His most iconic project is Batman: The Animated Series, which ran from 1992-95. Conroy also voices Batman in the Arkham Asylum series of video games, which are immensely popular among fans. Many other voice actors have tried to fill his gargantuan shoes over the years; try as they might, there is only one voice that comes to mind when it comes to the Dark Knight in animation, and it's that of Mr. Conroy. Rest in peace to an absolute legend.
Each version of the Dark Knight brings something unique to the table
At the end of the day, each iteration of Batman has its high and low points. As one of DC's most iconic and portrayed heroes, there's a version of him to satisfy everyone's preferences. Treat yourself to your choice of movie, comic book, or TV depiction of the Dark Knight right now!
Stay tuned to the Agents of Fandom socials for the latest news, reviews, and interviews!