One of the aspects of being a great actor is having vast chemistry with your co-stars. For two immensely talented actors like Michael B. Jordan and Jonathan Majors, the chemistry comes easy. The two debuted together for the first time in Creed III, and it's clear their chemistry is immeasurable. After seeing their performances, fans are clamoring for more of them together. Lucky for us, it appears both of them are just as interested as we are!
In a New York Times Article for Creed III, Majors and Jordan both continue to show intrigue and excitement in becoming a new dynamic duo in Hollywood, much like that of Al Pacino and Robert De Niro. Comparing yourselves to a pair with history containing Heat and The Godfather Two is bold. However, the possibilities for these two are endless, and one that immediately comes to mind is 2026's Avengers Secret Wars.
A multiversal collision?
Majors' and Jordan's portrayals of Kang the Conqueror and Killmonger in the MCU serve as two of the best villains in the entire universe. To see them together would be a dream and with the multiverse wide open, it's completely possible. Maybe we see the two go head-to-head again with Killmonger from What If? and one of Kang's variants. Or we could see them team up to take on the Avengers. Either possibility is a great opportunity to see the two of them team up in an area where they share common ground.
Jonathan Majors and Michael B. Jordan are breaking new ground
However, the opportunities extend past the MCU. Across all genres of film, there is so much untapped potential between these two. One that stands out the most is a buddy cop comedy. We've seen them both deliver great performances in dramas, actions, and thrillers, but seeing these two in a comedy together would be hysterical. Michael B. Jordan has done comedic work in the past, such as That Awkward Moment. However, for Majors, this would be untapped territory. Outside a brief, fun performance in Loki's finale, Majors has yet to conquer the comedy world, something that everyone would be thrilled to see.
A new era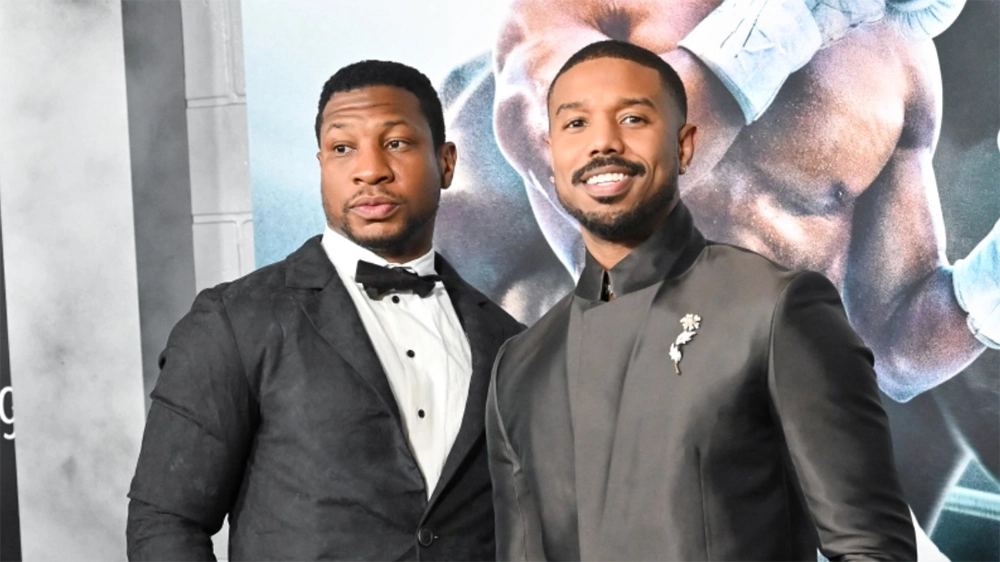 Following the success of Creed III both critically and financially, movie companies should be lining up to reunite the pair. Whether it's in the MCU, a comedy, or maybe even horror, these two will find success wherever they go. Fans can only hope this reunion happens sooner rather than later and that the Majors, Jordan era is here to stay.
Would you want to see these two team up again? Let me know on Twitter, and make sure to check me out on Fandom Academy every Tuesday!