The Clone Wars
The best part of The Clone Wars, along with other Lucasfilm media such as novels and comics, is the thorough backstory. It enables us to receive an understanding of each character or overall thematic element. I was not privy to the character Ahsoka prior to watching the animated series. Thankfully, from the stellar justice that the series did for 'Snips', it pushed me to fully dive into her character. If you're looking to begin your journey anything into Star Wars, The Clone Wars is a great start. The series adds necessary depth to iconic characters such as Anakin Skywalker and Obi Wan Kenobi.
The Mandalorian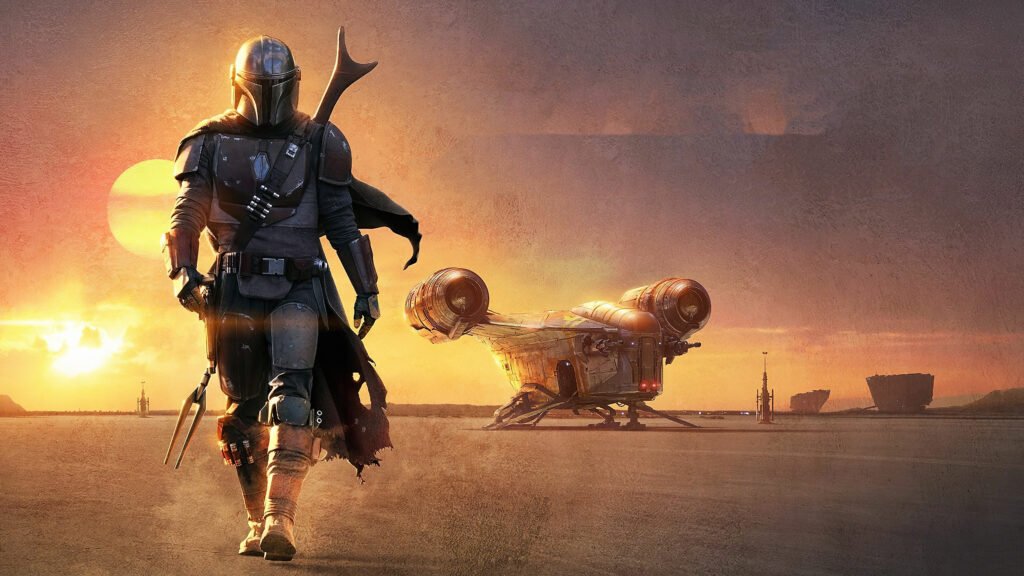 The greatest part of being new to The Mandalorian this year, is even though I had not seen it, I knew it was a prominent and significant part of Star Wars story. Anyone with two eyes and a pulse has seen some kind of Grogu content. Whether it be out shopping at any major chain store or online, Grogu is always present. However, The Mandalorian is far more than that.
The series is equipped with an equally stunning musical score, gorgeous filmography and scenery. The Jon Favreau created space western deserves an Emmy for visual aspects alone. One of my favorite aspects of my early viewing of the series is the lack of Din Djarin's face. Despite this, you understand his character immensely.
The phenomenal work by everyone's favorite human Pedro Pascal is undeniable. It takes vast talent to make an audience connect with you simply with voice inflictions, channeling each emotion that is felt in the moment. If you're like me and looking to witness greatness in the making, look no further than this impeccable piece of history. The Mandalorian is a series ahead of its time and a cornerstone of the Star Wars realm that will be talked about for years to come.
Don't forget to subscribe to the Agents of Fandom Podcast on Spotify or Apple Podcasts! If you subscribe to Apple Podcasts, rate 5 stars, and leave us a nice review, you'll be entered into one of our sporadic giveaways!