The Galaxy Far, Far Away is getting a whole lot bigger. Star Wars: Visions season 2 is set to premiere on Star Wars Day (May 4th) this year, and fans got their first glimpse of the second anthology series last month at the Star Wars Celebration in London. Season two of Star Wars: Visions brings beauty, introspection, and diversity in exquisite tales of passion.
Season one of Visions is glorious, there's no doubt about it. The narrative of each tale is enthralling, with each episode predominantly focusing on anime shorts. This is the main difference you can expect moving into season two.
What is important, though, is that Lucasfilm handles this transition beautifully. Star Wars: Visions season 2 stays true to its roots but scales up to a much larger size than before. What we always love about these short films—breaking boundaries, not abiding by Star Wars lore —remains. Yet these nine episodes open brand-new components to enjoy and be in awe of.
Without a doubt, the most notable feature of Star Wars: Visions season two is the contributions from global studios. The newest iteration of the show makes a move away from the use of studios mainly from Japan and the United States. The next chapter in the animated universe widens the reach and embraces even more diversity than before. The studios contributing to season two feature the likes of Studio Mir (South Korea), Triggerfish (South Africa), 88 Pictures (India) and Aardman (United Kingdom); to name a few.
I had so much fun watching Star Wars: Visions season 2—not just for the stunning animation styles, and the excitement of never truly knowing what will come next, but also for the beautiful stories that tug at my fragile heartstrings.
*Warning: Spoilers ahead for Star Wars: Visions season 2*
"Sith"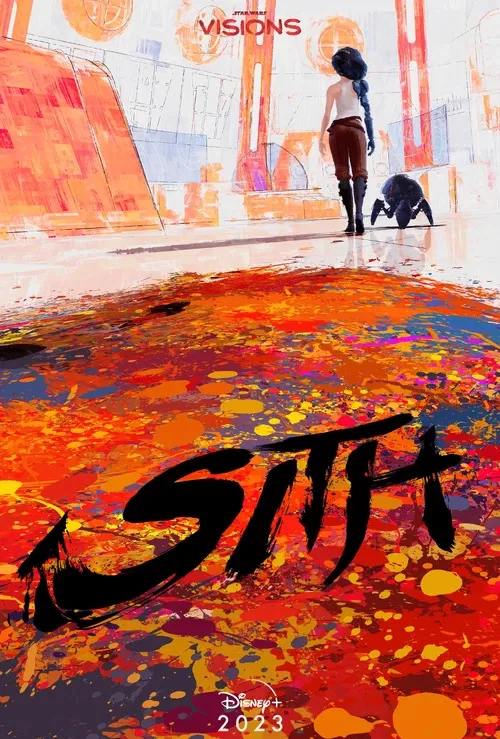 "Paint my own destiny."
The first episode in the new anthology is from studio El Guiri. This Spanish production emboldens an artistic style that is almost experimental in its approach. The story follows an isolated former Sith apprentice, who is seemingly running from their past.
This episode is one of my favourite of the season. There's one moment in particular that echoes through the rest of the episode and really hones in on the theme. It's all about choosing your own fate, and staying true to that inner voice. I really enjoyed opening up the next slate of episodes on a Sith-centred story again. And the double-ended lightsaber was pretty damn cool, too.
"Screecher's Reach"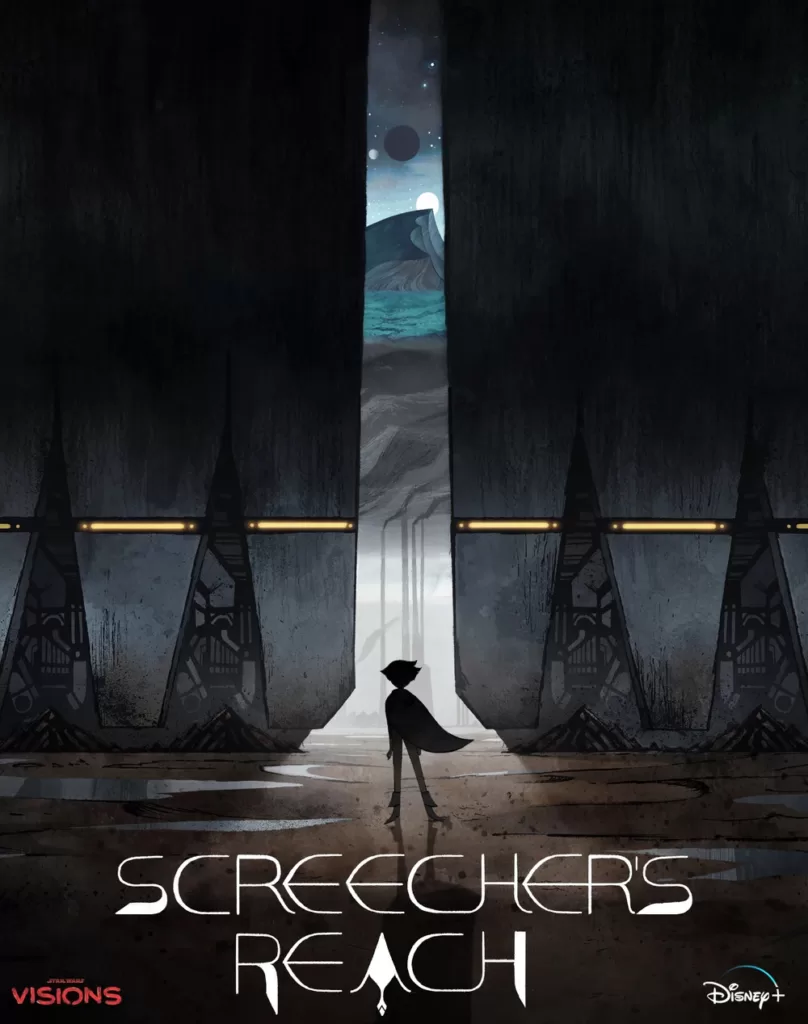 "The real test is always in your mind."
Episode two of Star Wars: Visions brings a tale from Cartoon Saloon (Ireland). My immediate thought is that this style is very reminiscent of the old, nostalgic shows I used to watch as a kid.
This episode is particularly interesting because of how chilling it is; but its payoff is delightful. It reminds me of old ghost stories, and the screams of a ghoul throughout are sobering. A young girl, hoping to escape from her time in a workhouse, discovers a dark cave that legend claims to be haunted.
The themes centre around testing friendships whilst balancing your fears. The episode doesn't conclude as I expected, which is the most enjoyable aspect of this episode.
"In the Stars"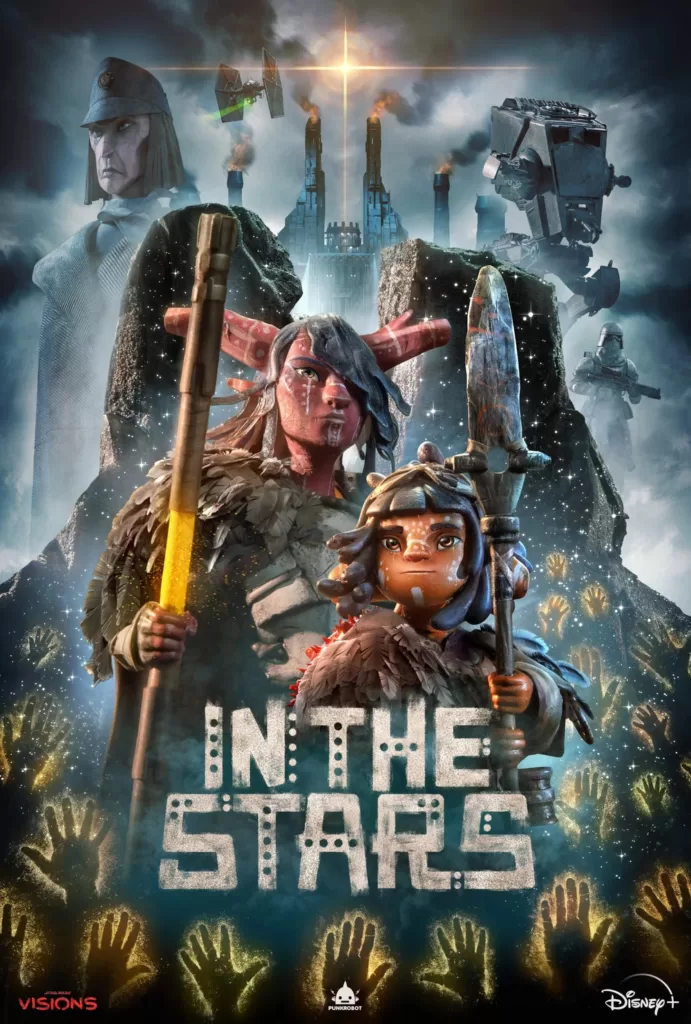 "In the Stars" comes from Punkrobot studios, a Chilean studio (and winner of the first Oscar Award for animation in Latin America) that primarily creates 3D CGI. This is my favourite episode out of the nine. Everything about it is so beautiful, I was in tears.
It's comforting and emotional, yet the strength is in the display of family adoration. I have a real soft spot for anything family-orientated, and this piece delivers the tragic tale of the Empire claiming the resources of a full, happy planet and poisoning their world.
Two sisters, hiding away as the only survivors on their ravaged land, are discovered and must fight back. It navigates the weight of grief and loss effortlessly, reminding us that no one ever truly goes away—we just have to look for those stars in the sky to remind us of how our loved ones always keep watch.
"I am Your Mother"
"Of course, I'm embarrassing. I'm your mother."
As a Brit, this one is a home run for me. Stop-motion from Aardman Studios (Wallace and Gromit, Chicken Run) never misses. I have to admit, I was drawn in immediately by the X-Wings, realising this is a pilot story. A young pilot named Anni is embarrassed by her often clingy mother and is forced to face these feelings in front of her entire class.
There are plenty of little details here to admire, too. From droids as adorable as Z1, to the mother's use of a Mandalorian helmet for protection whilst soldering. It's heart-warming and an easy story to follow that you can sit back and enjoy.
"Journey to the Dark Head"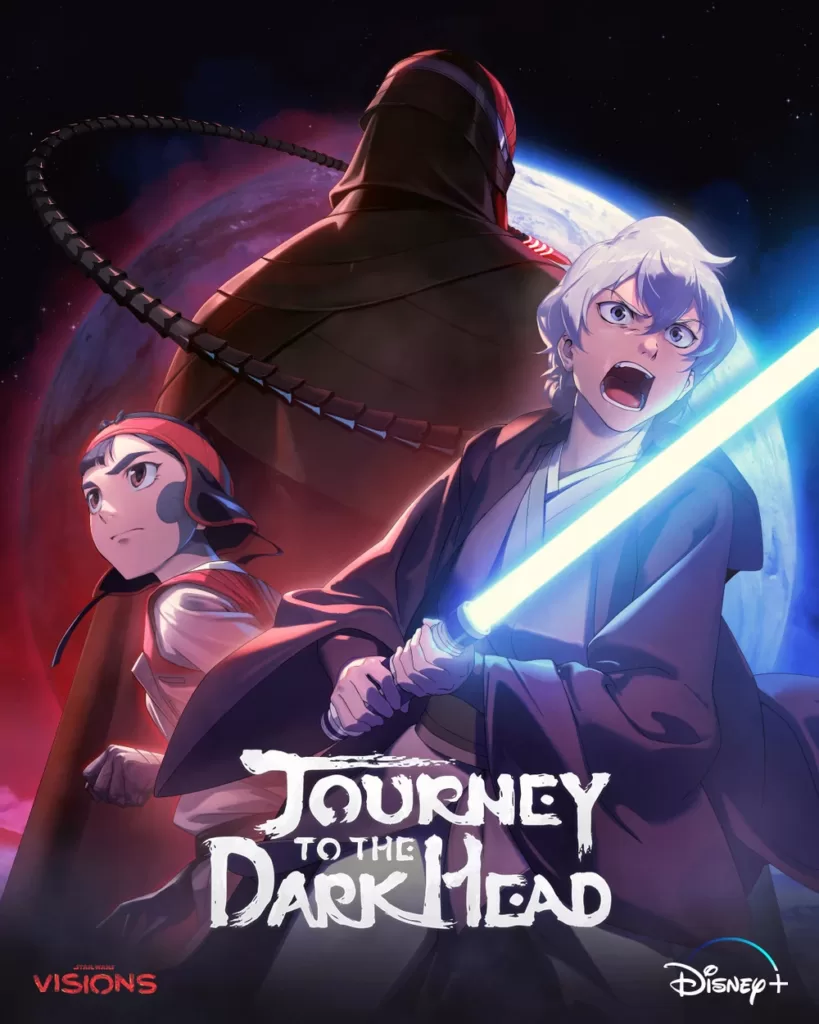 "If nothing is set in stone, that means there will always be hope."
Studio Mir's (South Korea) hand-drawn animation is a highlight for me throughout this series. Then again, I am someone who enjoys the prequels because of their focus on politics—so this may explain why I enjoyed this episode as much as I did.
The council that features here deploy a young Jedi (Toul) on a journey to change the prophets. Unsure as to the reason he is sent on this mission, it becomes clear that Toul is not the disciplinarian Jedi we might come to expect.
It follows the idea that the Jedi will fall, and the Sith will rise again to bring balance to the galaxy. The notion that Toul is not led by anger, but by fear, is familiar in many ways. It is likely not intended, but his character reminds me of a young Anakin Skywalker. He is assisted by a young warrior who comes to accept her fate is not what she had thought. "Journey to the Dark Head" is very close to taking one of the top spots in this series of fresh tales.
"The Spy Dancer"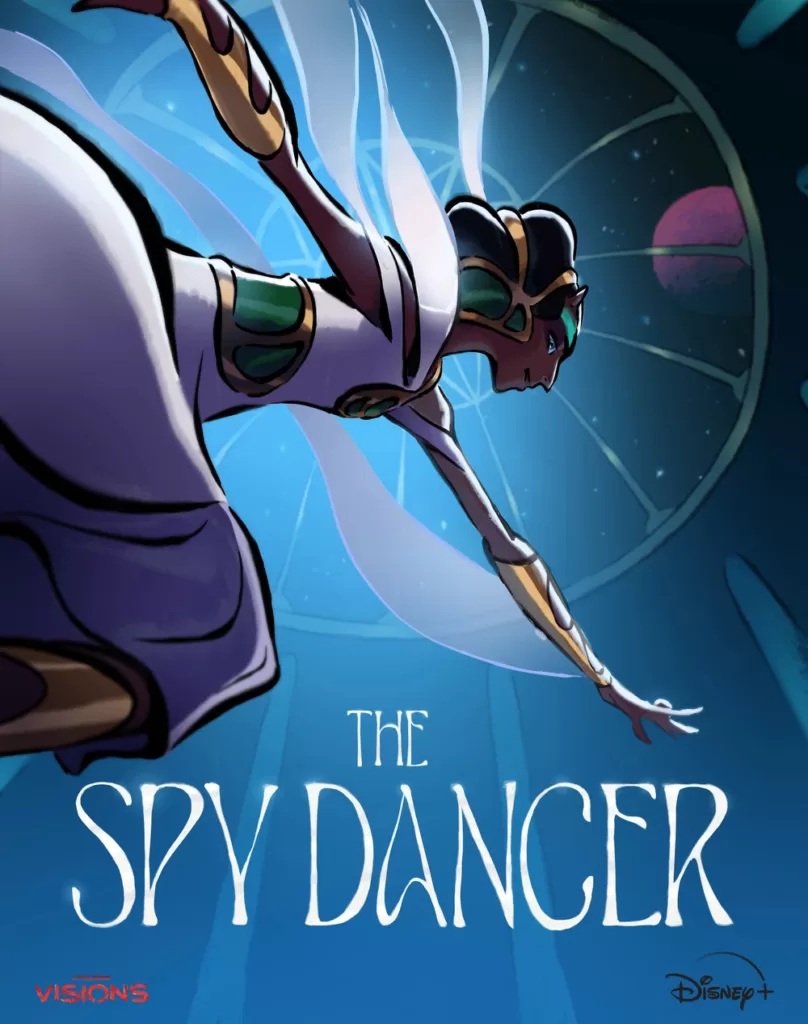 "The empire already took everything when they ripped you away from me."
Studio La Cachette brings 2D animation to Star Wars: Visions season 2 that succeeds in filling your heart with every ounce of emotion. This episode is exceptionally beautiful. The art style plays perfectly with the beauty of the cabaret.
The empire has once again destroyed homes and torn families apart. We witness an act that plays a bigger part in the fight against the Empire: a performer provides intel for the rebellion and fools the Empire by luring Stormtroopers into her private performance. A mysterious figure enters and threatens to disrupt her mission.
This episode tackles lost family and the pain of defeat with more tear-inducing moments that leave your heart aching, yet overwhelmed with splendour at the intrinsic magnificence of the act.
"The Bandits of Golak"
Regrettably, episode seven is the weakest story of the series. That's not to say that it's bad, not by any means—the other episodes are just so strong that this one naturally falls short. It is important to note that India's 88 Pictures do a good job with their 3D and CGI visuals in their contribution to the Star Wars animated universe, however the entry stands out as weaker in comparison to the rest of the series.
In a world inhabited by insurgent hideouts, a brother and force-sensitive sister flee from their village and are driven to find shelter while the Empire is seeking out a child with a special 'gift'. It certainly leaves you on the edge of your seat throughout its short run-time, and you're sure to be rooting for the father and daughter throughout.
"The Pit"
"Follow the light."
Lucasfilm is joined by D'Art Shtajio to produce "The Pit." I thoroughly enjoyed the Japanese anime style of this production. Groups of labourers have been confined by the Empire to a pit on the city's outskirts. The work to mine kyber is gruelling, until one brave soul stands up to fight for them.
Concocting a plan to escape, a young man aids the fight to get into the city for help. The central theme that inspired me heavily was having faith in others. Unsure whether the townspeople would help the workers, the audience is taken on a journey that concludes with the revelation our inner light will always guide us the right way.
"Aau's Song"
I am obsessed with this animation. South Africa's Triggerfish Animation Studios (The Snail and the Whale) delight us with adorable charm and characters. It's bright, vivid, and heartening in all the best ways.
I also adore the use of Kyber Crystals in this anecdote. The crystals are being mined for the Jedi to restore them to their natural state and rid them of the poison of the Sith. It shines a light on curiosity as a virtuous quality, which is remarkably uplifting. The protagonist of the story is a young child with a talent for singing. It's calming effect on the crystals nearby has led to her father forcing her to stay quiet. When she unearths this talent, she is left with a difficult decision to make. The moral of the story is to not ignore your calling, and never be afraid.
"Aau's Story" is a wonderful episode on which to end, and concludes the season perfectly.
When is Star Wars: Visions season 2 available to stream?
Star Wars: Visions seaosn 2 premieres on Disney+ on May 4 in a fitting tribute to Star Wars Day. It's incredibly refreshing to see new stories that are not restrained by canon and can move freely outside the constraints of this.
If you enjoyed season one of Visions, you are in for a treat with this next season. You can sit back and enjoy the wider range of cultures and backgrounds, whilst still having that familiarity that's gained from the first season.
With award-winning studio contributions, audiences don't want to miss out on this beautiful series of short stories.
Make sure to follow the Agents of Fandom socials to stay up-to-date on the latest Star Wars news.
'Star Wars: Visions' Season 2 Review
'Star Wars: Visions' Season 2 Review
The Good
Beautiful animation styles
Wide range of diversity
Super fun canon diversions
The Bad
Some stories could be developed
Not every episode stood out