"What sort of people would stop a brother speaking for the sake of a share price?"
The long-awaited funeral has come and gone, and to no one's surprise, the family is in all sorts of disarray. Succession episode 9 will forever be remembered as the episode Logan Roy (Brian Cox) was laid to rest, but there's much more to it than that. This is immediately one of the top five episodes in the entire series— it stands at the top with the season two finale and episode three from this final season.
This family has held themselves together with duct tape and broken staples following their father's passing, and now that they're finally at a place meant for grieving, some handle it well (and others don't). Logan Roy's funeral and the dynamics intertwined within it showcase brilliantly why, despite him seeming like the main character for so long, this has always been his children's story.
*Warning: Spoilers ahead for Succession episode 9, "Church and State"*
Mixed emotions everywhere in Succession episode 9
The range of emotion from the three Roy children at the core of this story is a sight to behold. Kendall Roy (Jeremy Strong) calmly steps in and delivers a powerful eulogy in his brother's stead. Things aren't promising for Kendall at the beginning of this episode—forcing his wife to run him over with their kids in the car as a result of him being so consumed by grief—but he turns things around. We've come to expect this from Kendall throughout this season, as he continues to make the most out of hair situations.
The youngest sibling, Shiv (Sarah Snook), strikes a fascinating balance somewhere between composed and devastated. She answers the call when it's her turn to stand at the podium and speak eloquently about her father, but she is by no means holding things together. Shiv and Logan had a very complex relationship—as Logan did with all women. This is an important talking point in her speech, which unfortunately doesn't receive the same applause as Kendall's, but she still puts every ounce of heart into it.
If we were to form a list of who's holding up the best in Succession episode 9, we would find Roman (Kieran Culkin) at the bottom. He volunteers to stand and speak for his father on the grounds that he's "pre-grieved his death," yet when he arrives at the podium, he's overwhelmed by the sheer emotion of the moment. Kieran Culkin's performance at this moment is elevating. In a series marked by great performances since the pilot, this may be the very best one. When Emmy season comes around, he deserves to be holding a trophy.
Succession episode 9 proves the Roy children have always been at the center of this story
Oxford English Dictionary defines the word succession as follows: "A number of people or things sharing a specified characteristic and following one after the other." This series has been riddled with the question of "who's next?" since its very conception. It's only natural given the title, but despite all the guessing and different names that have been thrown in the hat, Succession episode 9 brings the three Roy children into the spotlight and proves it's been their story all along.
The old guard, consisting of Frank Vernon (Peter Friedman), Gerri Kellman (J. Smith Cameron), and Karl Muller (David Rasche), all recede into the background for this episode, but that's not unique to them. The beloved disgusting brothers, Tom Wambsgans (Matthew Macfadyen) and Greg Hirsch (Nicholas Braun), also take a back seat. While their performances are most definitely missed, this is not without reason.
This has been Kendall, Shiv, and Roman's story from the very beginning, and that's never been more prevalent than in Succession episode 9. This episode is layered with intense meaning, waiting to be decoded if you're willing to look for it.
Logan was made to be the main character of this story, with everyone else working in orbit around him, but that's not the case. The very episode that shines the spotlight on the three children as the three central figures, is the same one designed to say goodbye to Logan. Brilliant storytelling once again from creator Jesse Armstrong and producer/director Mark Mylod.
Power dynamics take a U-turn in Succession episode 9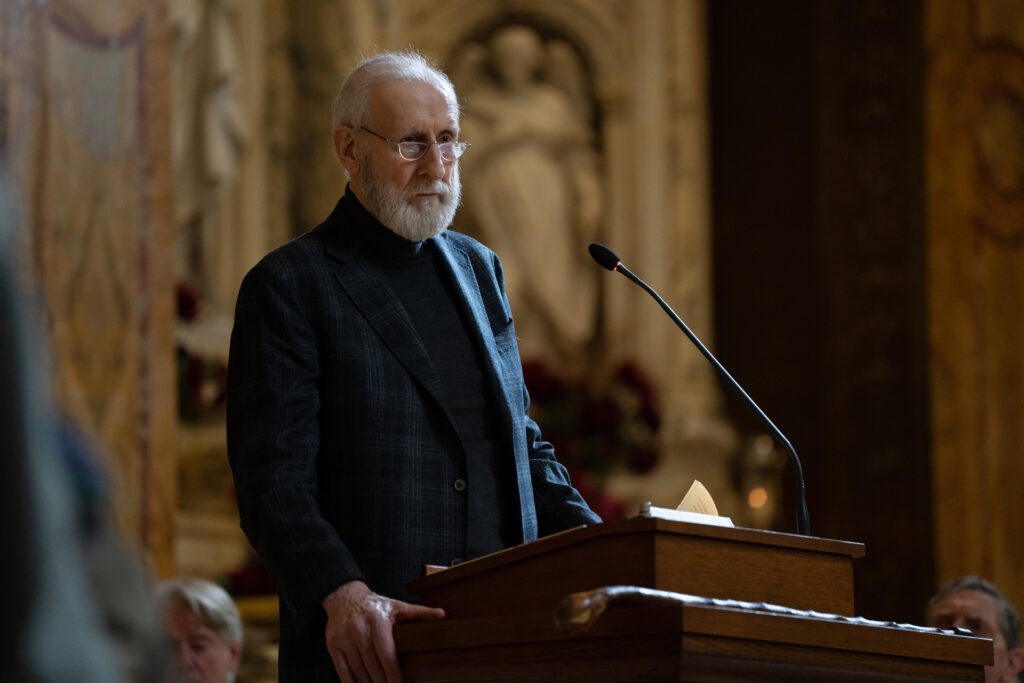 Everything we thought was a big shake-up in last week's election episode gets turned on its head this week. Following the election, it seemed Roman was poised for a strong final run, while Shiv and Matsson (Alexander Skarsgård) were on a downhill slide. Everything looks different now after a strong push from the GoJo crew, a total collapse from Roman, and Kendall stepping up as the real MVP.
I couldn't help while watching the final stretch of this episode looking at Kendall and thinking, "is he turning into his father right in front of us?" Kendall steps up in a big way, securing a dog-like assistant in Hugo (Fisher Stevens), and handling less-than-ideal odds with his back against the wall impressively. He's taken on Logan's cutthroat but composed business strategy, and it's doing wonders for his standing.
It's a rough week for Roman, for many reasons. His grief has finally caught up to him, overwhelming him in front of hundreds of people; and he's lost all control of President Mencken (Justin Kirk). His funeral meltdown has become a public embarrassment for himself, and the family. It's unfair that things turn out that way, but in the world of Succession, you have to take things for how they are, not how you want them to be.
One episode to wrap things up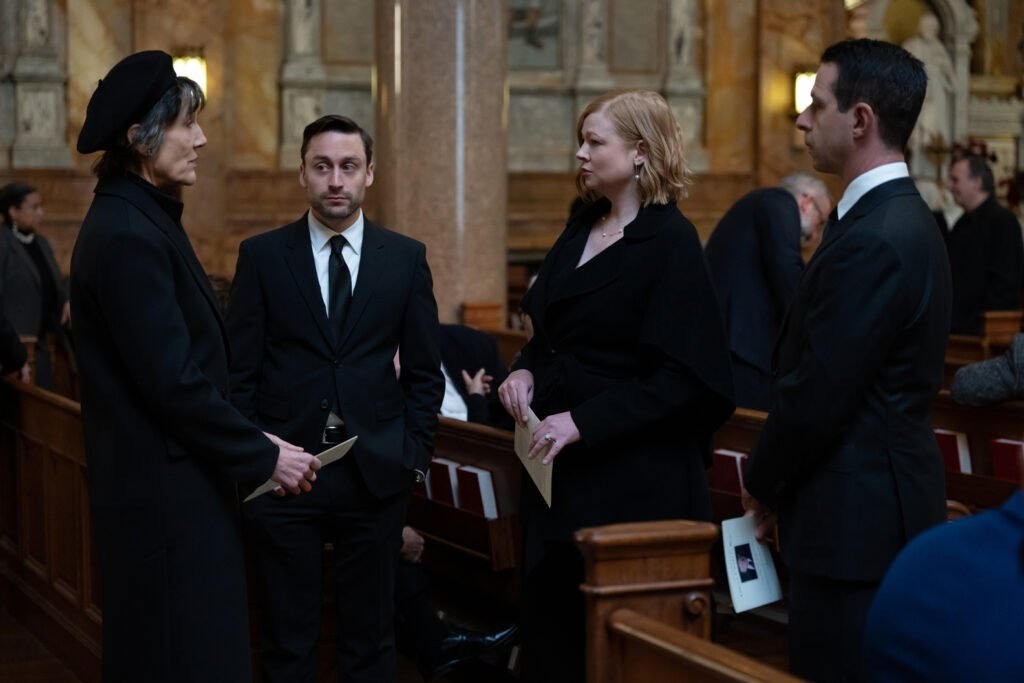 It's surreal to think there's only one more episode of Succession. For a show to attach such unlovable characters to the audience as well as they have, is nothing short of a triumph. Will Roman claw back from his embarrassing showing to make a name for himself? Will Shiv and Matsson make it to the top as a power business couple, or will Kendall step up into his father's shoes as the eldest son and foster a new generation at Waystar?
Succession has one week remaining to answer all of our burning questions. It's not unreasonable to expect one of the best series finales in television history next week. Succession hive, let's enjoy one final week of memories and awesome memes before we say goodbye to this show forever.
Succession episode 9 is now streaming exclusively on Max. Follow the Agents of Fandom socials for all the latest Succession coverage.
'Succession' Episode 9 "Church and State" Review
'Succession' Episode 9 "Church and State" Review
The Good
Series high performances
A very contained but consequential episode
Amazing build up to the finale