What happens when you put strength, speed, coordination, and power to the test in the MCU? You get an assortment of edge-of-your-seat fight scenes like no other. Whether it's sister versus sister, son versus father, or a big green monster versus an advanced mech suit, Marvel Studios has a way of bringing iconic action to life.
There are so many factors that go into making the best MCU fight scenes work, like seamless choreography, cinematography, and physical ability. Marvel Studios has been perfecting the craft behind action sequences since the early 2000s and has since put out some of the most iconic battles of power that fans have ever seen. In honor of this work, let's dive into the top 10 best MCU fight scenes.
10. Natasha vs. Yelena in 'Black Widow'
The ultimate sister-to-sister showdown between Natasha Romanoff and Yelena Belova has some unique context behind it. Taken away from each other at a young age, Natasha and Yelena both went through the same hellish Black Widow training program and spent so many years apart, becoming killing machines.
Their fighting styles are similar, providing a satisfying symmetry to this particular battle, in a blow-for-blow manner. It's no surprise that these two seem to be the best at what they do, and to put them against each other is grounds for a top 10 spot as one of the best MCU fight scenes.
9. Vision vs. White Vision in 'Wandavision'
This is the true definition of the battle between mind and body. White Vision, being a shell of the real Vision, is used by S.W.O.R.D. as a weapon more easily controlled with his memories wiped. When these two take flight and go head-to-head, it seems as though their power is equally matched.
From brute strength and quick maneuvers to literal laser beams out of their foreheads, this battle is epic. However, it is when they finally stop and discuss the theories behind whom the real Vision truly is that makes this battle so special. Fans witness the perfect display of physical ability and mental capacity that these AI fighting machines were designed for, providing such a well-balanced experience and one of the best MCU fight scenes.
8. Hulk vs Thor in 'Thor: Ragnarok'
The most vital question in the MCU is finally given the justice it deserves. Thor and Hulk have always been the front-runners in determining who the strongest Avenger actually is, but there was never a definitive consensus.
Putting them in an arena together with a huge crowd is the perfect way to visualize a conclusion to such a burning query. Not to mention that it is during this battle that Thor finds his inner thunder, and uses it to near victory before the Grandmaster puts him down. It would be a crime to not have this placed in the top 10 best MCU fight scenes.
7. Shuri vs. Namor in 'Black Panther: Wakanda Forever'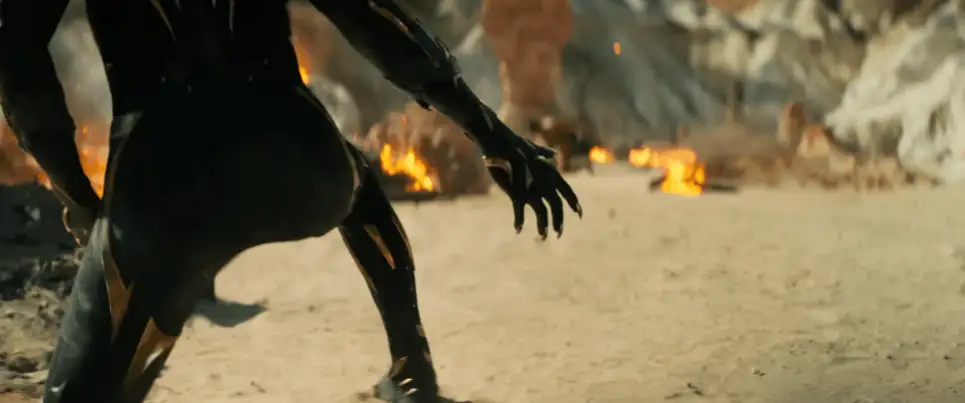 With Shuri's journey in this film considered, th e final battle between her and Namor is incredibly emotional. She struggles with the idea of killing him, as she lost her father, her brother, and eventually her mother to Namor, and yet she perseveres.
It is during this battle that Shuri becomes the embodiment of what Wakanda stands for, and what her family believes in, and makes all her ancestors proud. This is a fight between two leaders who care so deeply for their people and want to protect them. When all is said and done and the dust settles, seeing Shuri and Namor put their differences aside and end with a truce is the best way for this story to conclude.
6. T'Challa vs. Killmomger in 'Black Panther' (Coronation Ceremony)
Killmomger becoming the King of Wakanda is one of the best MCU fight scenes for a plethora of reasons. The choreography between T'Challa and Killmomger is insane, both utilize every fiber of their being to stay alive.
The pressure is on as tensions among the council rise, and T'Challa's family bears witness to his seeming demise. There is revenge in the swing of every blade, anger behind every blow, and a legacy to uphold in the end. Although it doesn't conclude in the way fans hope, T'Challa's near-death experience from this fight makes for one of the most iconic comebacks in the MCU to follow up one of the best MCU fight scenes.
5. Iron Man vs. Thanos in 'Avengers: Infinity War'
Even when challenged by a purple alien with three Infinity Stones, Iron Man likes those odds. This is the first time that it genuinely seems like the Avengers are going to lose. Iron Man gives Thanos everything he has and even draws blood from his big purple face.
The battle between Stark and Thanos starts a chain reaction, where the big three go up against him and lose. First Iron Man, then Cap, and lastly Thor, who should've gone for the head. That said, it is empowering to watch Iron Man fight to the very last moment, knowing he is the last line of defense for Thanos' inevitable visit to Earth.
4. Hulk vs. Hulkbuster in 'Avengers: Age of Ultron'
Aside from his rage monster moments in the first Avengers movie, Hulk finally gets to go completely crazy for this particular fight. With his mind under the control of the one and only Wanda Maximoff, Hulk stands no chance of fighting it, so he tears down everything in his path instead.
Hulkbuster is Tony's last-ditch effort to put the Hulk down, but he doesn't go down without a destructive fight. It is always fun to watch Hulk lose control, as this fight levels an entire building and destroys a bunch of other things; but to watch him up against Tony in the Hulkbuster suit is insane. No wonder fans have such an issue with Smart Hulk, he doesn't smash stuff!
3. Shang-Chi vs. Mandarin in 'Shang-Chi and the Legend of the Ten Rings'
The fight between Shang-Chi and his father, also known as the Mandarin, encapsulates incredible choreography and stunning visuals. There is a reason for this fight to be in the top three best MCU fight scenes—because it holds so much power. Shang-Chi taps into his mother's style of fighting, and Wenwu begins to see so much of her in him.
There is an elegance to this battle, as darkness and light find themselves toe-to-toe. Shang-Chi uses his newfound inner strength to gain the Ten Rings in his favor, and eventually overcomes his father and puts an end to his suffering. The emotional pulse that's present in this story is one of the greatest in the MCU and deserves its title in the top three MCU fights scenes.
2. Captain America vs. The Winter Soldier in 'Captain America: The Winter Soldier'
The epic battle between Steve and Bucky has to be one of the best choreographed MCU fight scenes, hands down. The two former best friends go head-to-head in this jaw-dropping fight. The super soldier serum runs wild in their veins as they each put their strength, speed, and agility to the test.
Fans witness a true spectacle in one of the best MCU fight scenes, and surely could've watched these two do this all day. Bucky's reveal at the end makes for the perfect transition into Steve's future endeavors, leading into the battle royale that is Civil War.
1. Captain America vs. Thanos in 'Avengers: Endgame'
At the number one spot for the best MCU fight scenes of all time, is the culminating battle between Thanos and Captain America in Avengers: Endgame. Fans have waited for the moment Cap lifts Thor's hammer since Avengers: Age of Ultron, and it is perfect.
There is no audience reaction that can top this scene, and no fight that can match its energy. The way Cap uses both Mjölnir and his shield to absolutely destroy Thanos is a cinematic masterpiece. Captain America legitimately rains lightning down on his big purple head, what could possibly top that?
Honoring the Best MCU Fight Scenes
At the end of the day, each of the best MCU fight scenes deserves their flowers. They have their own flair, energy, and unique story. There are so many moments across the MCU to honor, even the ones that aren't listed, like the fight between Spider-Man and Mysterio, or between Doctor Strange and Sinister Strange. As members of fandom, it's important to remember that we always celebrate these moments and share what they mean to us.
Follow the Agents of Fandom socials for all the latest lists, editorials, and entertainment news.