Ho-Ho-hold on, everyone, don't put those Christmas trees up yet. With Halloween and spooky season in the rearview mirror, it's easy to jump right in and start celebrating Christmas, but there's another holiday that deserves your attention. Thanksgiving season is finally here, and if you're looking for some post-feast entertainment to share with those you're most thankful for, we've got you covered with the best Thanksgiving movies.
Thanksgiving movies certainly aren't as prevalent as Halloween or Christmas movies — most of them are merely set during the holiday without it being a central plot point. Although it certainly doesn't classify as a genre like the others, there are some wonderful films with the Thanksgiving tag. Whether you're looking to curl up with the whole family or escape from the in-laws for a few hours, here are the five best Thanksgiving movies that are certain to please all.
5. 'Rocky' (1976)
First up on our list of the best Thanksgiving movies is Rocky. John G. Avildsen directed this sports drama and did so with enough success to warrant four direct sequels and three spin-offs in the Creed franchise (with a fourth on the way). It stars a young and charismatic Sylvester Stallone, Talia Shire, Carl Weathers, and Burt Young. An aforementioned detail that will be common on this list, the Thanksgiving holiday is not a central part of Rocky's plot. However, Rocky (Stallone) visits his girlfriend Adrian's (Shire) house for Thanksgiving dinner, and the scene reminds us that families are complicated — especially around the holidays. It's small details like this that class great films like Rocky as Thanksgiving movies.
4. 'Planes, Trains and Automobiles' (1987)
Number four on the list of the best movies to celebrate Turkey Day is Planes, Trains and Automobiles. The late director John Hughes was fresh off the heels of the acclaimed Ferris Bueller's Day Off and parlayed that success into an all-time great Thanksgiving movie. The film stars Steve Martin, Laila Robbins, and John Candy and follows Neal (Martin) and Del (Candy) as a duo stuck together trying to make it home for the Thanksgiving Holiday. They take multiple avenues of travel on their journey home including, you guessed it, planes, trains, and automobiles. The pair develop a beautiful and unexpected relationship while making it home just in time for Thanksgiving dinner.
3. 'Fantastic Mr. Fox' (2009)
Wes Anderson may not be the first person you think of when it comes to animated movies, but Fantastic Mr. Fox is a Thanksgiving animation classic. The movie, starring George Clooney, Meryl Streep, Bill Murray, and Jason Schwartzman, exudes Thanksgiving vibes more thematically than with obvious plot details. The story follows Mr. Fox (Clooney) who promises his wife Mrs. Fox (Streep) he'd quit stealing, but can't follow through. This broken promise sends Mr. Fox on a long and winding adventure, brought to life by the unique stop-motion animation style that highlights one of the most important aspects of Thanksgiving: family turmoil.
2. 'Spider-Man' (2002)
Comic book movies and shows have dipped into the holiday genre before, but Spider-Man is perhaps the only one to take place during Thanksgiving. Director Sam Raimi was famous for low-budget horror flicks like The Evil Dead and Army of Darkness, but few could've predicted he was capable of helming such a massively successful superhero franchise. This web-slinging adventure stars Tobey Maguire, Kirsten Dunst, Willem Dafoe, and J.K. Simmons, and boasts two scenes that are quintessentially Thanksgiving: The turkey carving scene and the Spidey/Goblin fight at the Macey's Thanksgiving Day Parade. Spider-Man paved the way for modern blockbuster franchises like the MCU and is the perfect movie to pair with Thanksgiving lunch or dinner.
1. 'Knives Out' (2019)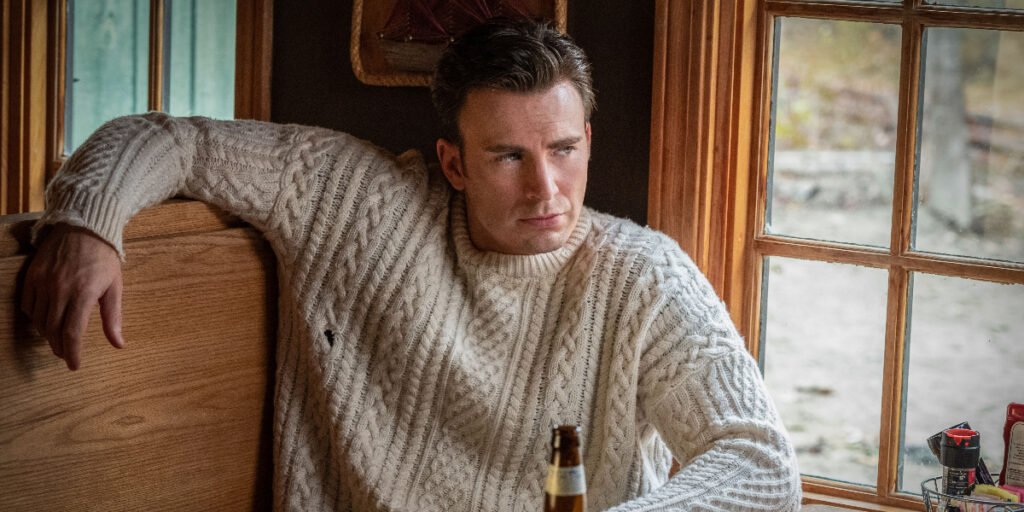 An unexpectedly common theme on this list: Talented directors using their success with great Thanksgiving movies to do more awesome things. Director Rian Johnson produced such a massive hit with Knives Out that Netflix immediately ordered an indirect sequel, Glass Onion. The film boasts a sensational cast consisting of Daniel Craig, Chris Evans, Ana de Armas, Jamie Lee Curtis, Toni Collette, and LaKeith Stanfield. Although it doesn't directly tackle any Thanksgiving themes, it simply radiates the vibes of a Thanksgiving movie. Everyone is wearing their best winter outfits, but there's no Christmas tree or Halloween decorations. The movie released in theaters the day before Thanksgiving in 2019, and is heavy-handed with the most common Thanksgiving theme of family drama. Knives Out is simply the best Thanksgiving movie ever made.
Let's All Be Thankful for the Best Thanksgiving Movies
The hard truth is that the Thanksgiving movie genre isn't plentiful, mostly because the holiday isn't nearly as marketable as the two surrounding it. It's also impossible to look past the origins of Thanksgiving, specifically the horrific mistreatment of Indigenous Americans. There's also the NFL to contend with, and it's likely many movie studios don't feel it's worth the risk to take on the most popular sport in America at the peak of public interest.
It's easy to lose sight of the things we have to be thankful for in a world so hyper-focused on everything that's going wrong. This year, let's make an effort to zone in on the positive and not dwell on the negative.
Follow the Agents of Fandom socials for all the latest entertainment news and reviews.