This piece was written during the 2023 WGA and SAG-AFTRA strikes. Without the labor of the writers and actors currently on strike, the films being covered here wouldn't exist.
This September, several of this year's most anticipated films will premiere at the Toronto International Film Festival, alongside brand-new projects that have yet to be announced. From star-studded casts to directorial debuts, TIFF 2023 plans to display the best movies Hollywood has to offer. Here is the stellar line-up of films set to debut at TIFF 2023.
TIFF 2023: 'Dumb Money'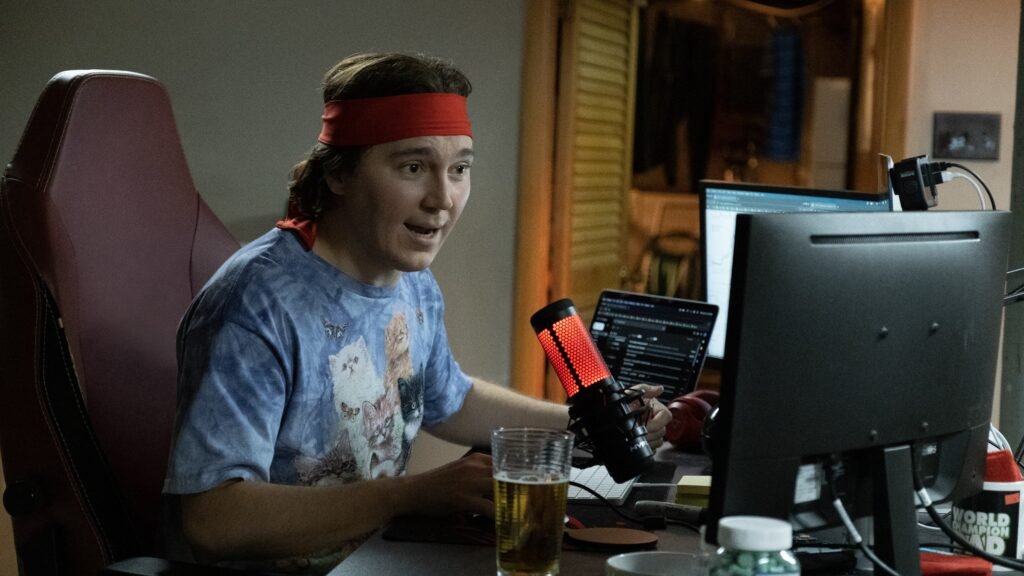 Kicking off our TIFF 2023 movies list is Dumb Money. Based on the insane real life story of the GameStop Wall Street scandal and the battle between amateur investors and hedge-fund billionaires, the cast tasked with bringing this story to life is set to reenact a crazier version of these real life events.
Dumb Money is directed by Craig Gillespie (I, Tonya, Cruella) and it features an ensemble cast including Paul Dano, Shailene Woodley, Pete Davidson, Vincent D'Onofrio, America Ferrera, Nick Offerman, Anthony Ramos, Sebastian Stan, and Seth Rogen.
Dumb Money is set to release in theaters on September 22.
TIFF 2023: 'Pain Hustlers'
Chris Evans and Emily Blunt in the same movie is a dream come true! The duo star as pharmaceutical drug reps in Pain Hustlers, with the plot revolving on their characters unknowingly kick-starting the opioid epidemic in the pursuit of financial success. It'll be fun to witness Evans and Blunt venture into uncharted roles in pursuit of awards.
Pain Hustlers is directed by David Yates (Harry Potter franchise) with a cast led by Evans and Blunt, alongside Andy Garcia, Catherine O'Hara, Jay Duplass, Chloe Coleman, and Brian d'Archy James.
The crime-drama film is set to release on Netflix, October 27.
TIFF 2023: 'Next Goal Wins'
Academy Award Winner Taika Waititi returns to TIFF with Next Goal Wins. The film follows the American Samoa football (soccer) team, who are infamously known for their brutal 31-0 FIFA loss in 2002. As the World Cup Qualifiers approach, the team hires a down-on-his-luck, maverick coach in hopes that he will turn this world's worst football team into winners.
The heartfelt underdog comedy sounds similar to Apple TV+'s Ted Lasso. However, with Waititi directing, expect a very special story that embodies the Samoan culture tied with the sport of football (soccer).
As mentioned, Taika Waititi (Jojo Rabbit, Thor: Love and Thunder) directs, with a cast consisting of Michael Fassbender, Elisabeth Moss, Oscar Kightley, Uli Latukefu, Rachel House, Kaimana, David Fane, Beulah Koale, Chris Alosio, Will Arnett, and Rhys Darby.
Next Goal Wins releases in theaters November 17.
TIFF 2023: 'North Star'
Following in the timeless footsteps of classic sisterhood tales like Little Women, Kristin Scott Thomas presents North Star, a story about three sisters who prepare for their mother's wedding. Thomas's directorial debut is set to embody warm, sweet, and wholesome vibes that mothers and daughters will cherish together.
North Star is directed by Kristin Scott Thomas, starring Scarlett Johansson, Sienna Miller, Emily Beecham, and Freida Pinto.
TIFF 2023: 'Poolman'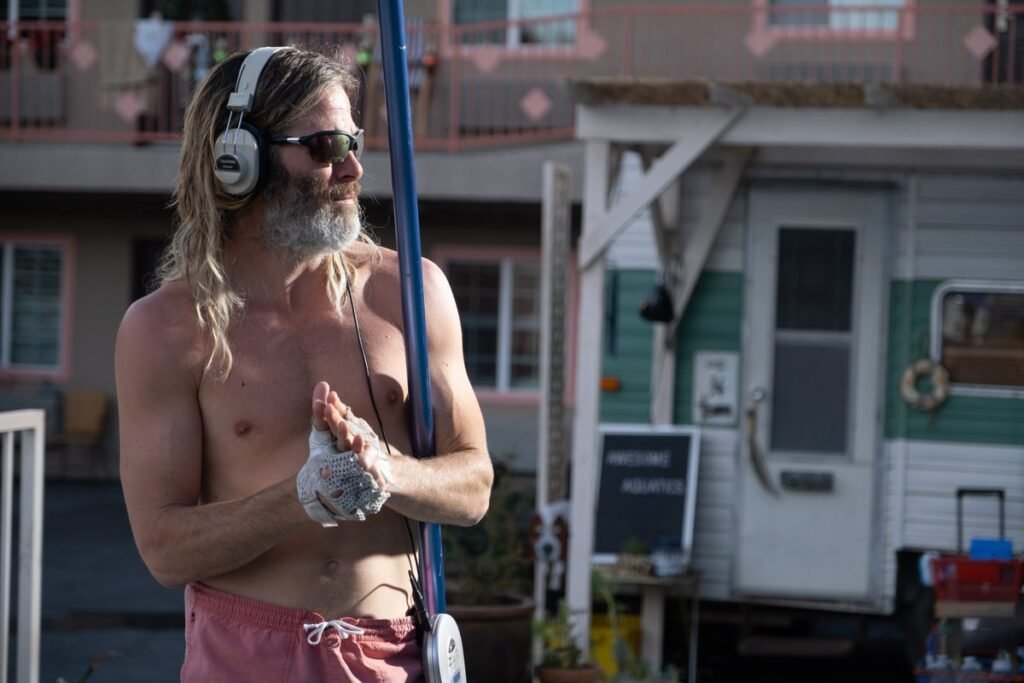 Similar to Kristin Scott Thomas, Chris Pine is also making his directorial debut at TIFF with Poolman, which follows a pool cleaner who becomes an amateur sleuth after he plans an elaborate plot to rob Los Angeles of its water. Based on the synopsis, Pine's debut behind the camera is set to be unexpectedly insane, but a long time coming.
Chris Pine is set to star in and direct Poolman, with a cast including Annette Bening, Ariana DeBose, Jennifer Jason Leigh, DeWanda Wise, and Danny DeVito.
TIFF 2023: 'Hitman'
Director Richard Linklater is also returning to TIFF with Hitman. The film is said to be a true crime, comedy thriller about role-play, romance, and the precarious pursuit of self-knowledge. Sounds interesting, but the cast of this film really tops it off.
Linklater (Boyhood) directs Hitman, and it stars Top Gun Maverick's Glen Powell, alongside Adria Arjona, Retta, Austin Amelio, and Molly Bernard.
TIFF 2023: 'His Three Daughters'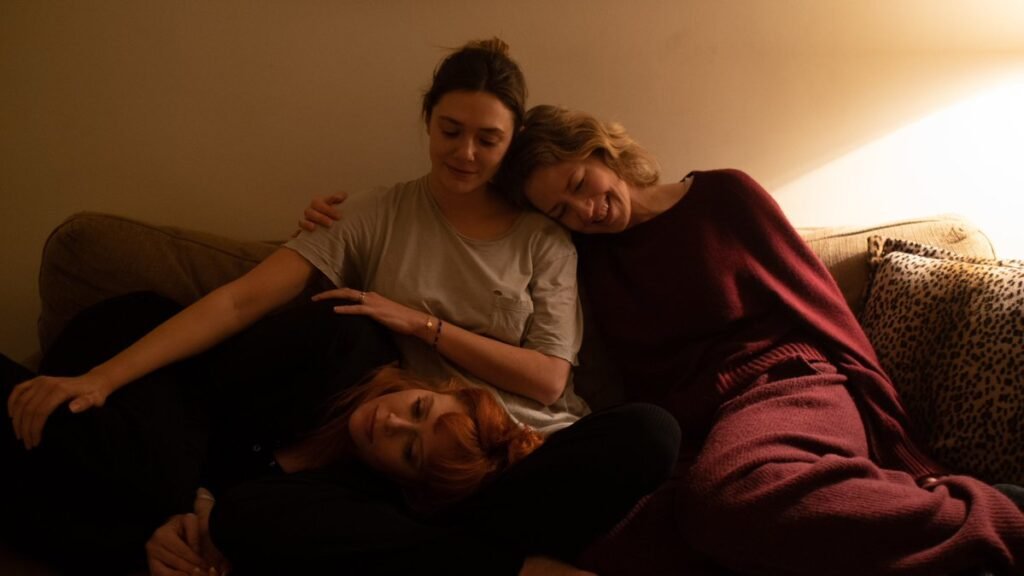 Described as a tense, captivating, and touching portrait of family dynamics, His Three Daughter is Azazel Jacobs' film debuting at TIFF 2023. The film follows three sisters who gather after their father's health declines. Just from the description, it chimes as a heartbreaking story of siblings reuniting for someone they love.
Jacobs (The Lovers) directs His Three Daughters, and it stars, Carrie Coon, Elizabeth Olsen, and Natasha Lyonne.
TIFF 2023: 'Fingernails'
Greek director Christos Nikou makes his English-language feature film debut with Fingernails. The film is about an allegory of our desires for certainty, reliance on technology, and the price we pay for losing the connection to our most primal instincts. This film sounds like it will connect audiences with their inner selves.
Fingernails is directed by Nikou (Apples), with Jessie Buckley, Riz Ahmed, Annie Murphy, and Jeremy Allen White filling out the cast.
TIFF 2023: 'Wildcat'
Ethan Hawke's film, Wildcat, explores the life and art of American author Flannery O'Connor. What sets this film apart is the special inclusion of Hawke's own daughter as the lead role. This heartwarming collaboration makes it a highly anticipated premiere at TIFF.
Wildcat is directed by Ethan Hawke (Blaze) and it stars Maya Hawke as the novelist, alongside Laura Linny, Steve Zahn, and Vincent D'Onofrio.
TIFF 2023: 'Woman of the Hour'
Anna Kendrick makes her directorial debut at TIFF with Woman of the Hour. This film examines the story of Rodney Alcala's appearance on the dating game show in the middle of his 1970s murder spree. Kendrick directing a crime film is riveting, and promises to be a killer good time.
Woman of the Hour is directed and stars Anna Kendrick, with a supporting cast of Daniel Zovatto, Nicolette Robinson, Kathryn Gallagher, Kelley Jakle, Autumn Best, and Tony Hale.
TIFF 2023: 'Fair Play'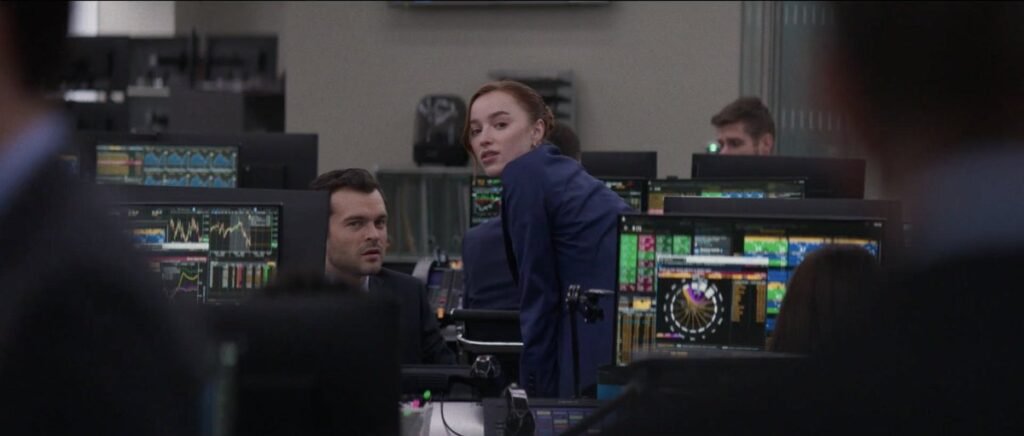 Promoted as a Wall Street film for the #MeToo era, Fair Play is writer-director Chloe Domont's feature debut. The film is set as a story in the merciless milieu of hedge fund managers. This ruthless finance mystery, drama thriller sounds like a captivating experience to witness on the big screen.
Chloe Domont directs Fair Play, and it features Bridgerton's Phoebe Dynevor and Oppenheimer's Alden Ehrenreich.
TIFF 2023: 'Uproar'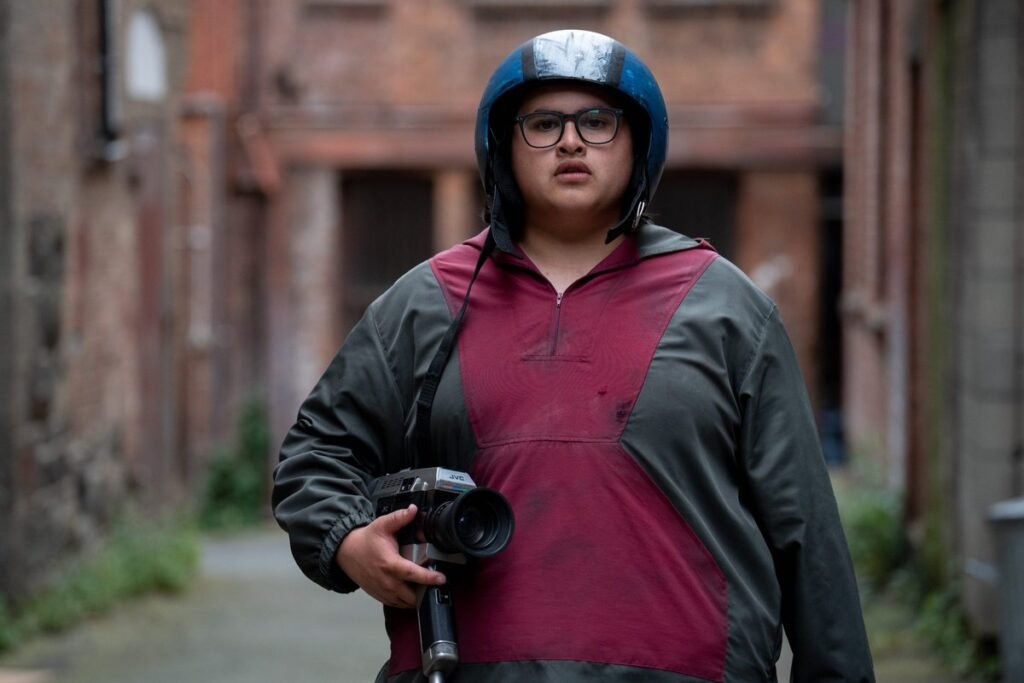 From directors Paul Middleditch and Hamish Bennett comes Uproar. The film is about a young student trying to find his place among New Zealand's fight for its national identity in the 80s. This coming of age story is destined to connect with audiences trying to understand their personal place in the world.
Middleditch and Bennett direct Uproar, with said "charismatic performance" from Deadpool 2 star Julian Dennison.
TIFF 2023: 'Close To You'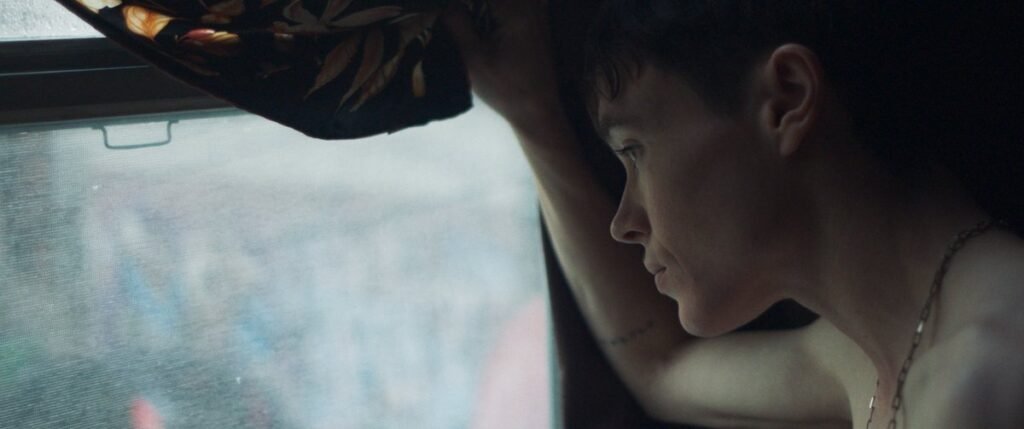 TIFF 2023 wouldn't be the festival that it is without a Canadian starring film. Oscar-nominated Canadian actor Elliot Page stars in Close To You, a film about a chance encounter with an old friend on his way home to a dreaded family reunion that forces him to confront memories. With its compelling narrative, this film bravely encourages viewers to face their past, even if that journey is met with reluctance.
Close To You is directed by Dominic Savage (The Escape), and stars Elliot Page and Hillary Baack in lead roles.
TIFF 2023 falls in September
There are a lot more films premiering at TIFF 2023, however these are the few that stand out as the most intriguing, especially with several familiar Hollywood faces attached. From wholesome stories about sisters to scandals that shocked the world, TIFF has a film for everyone. The presentations for these festivals help celebrate the artists on both sides of the camera, giving moviegoers the opportunity to be inspired.
The Agents of Fandom will be in attendance at TIFF 2023, follow the Agents of Fandom socials for movie news and stay tuned for upcoming coverages from TIFF!