The Edmonton Expo brought celebrity guests from far and wide to meet with their fans. Among the all-star crew was the Agents of Fandom close friend, Anjali Bhimani of the hit game Overwatch. In addition to Bhimani, who voices Symmetra, Editor-in-Chief TJ Zwarych spoke with Carolina Ravassa and Chloe Hollings, the voices of Sombra and Widowmaker respectively.
It was a refreshing experience to see the Overwatch trio's friendship firsthand. The discussion opened with what makes the game's cast so close. After some updates regarding the upcoming sequel, the conversation quickly evolved into learning how special these three women are. While we were quite aware of how incredible Anjali is, Chloe Hollings and Carolina Ravassa were highlights of the Edmonton Expo.
Overwatch Women of Many Talents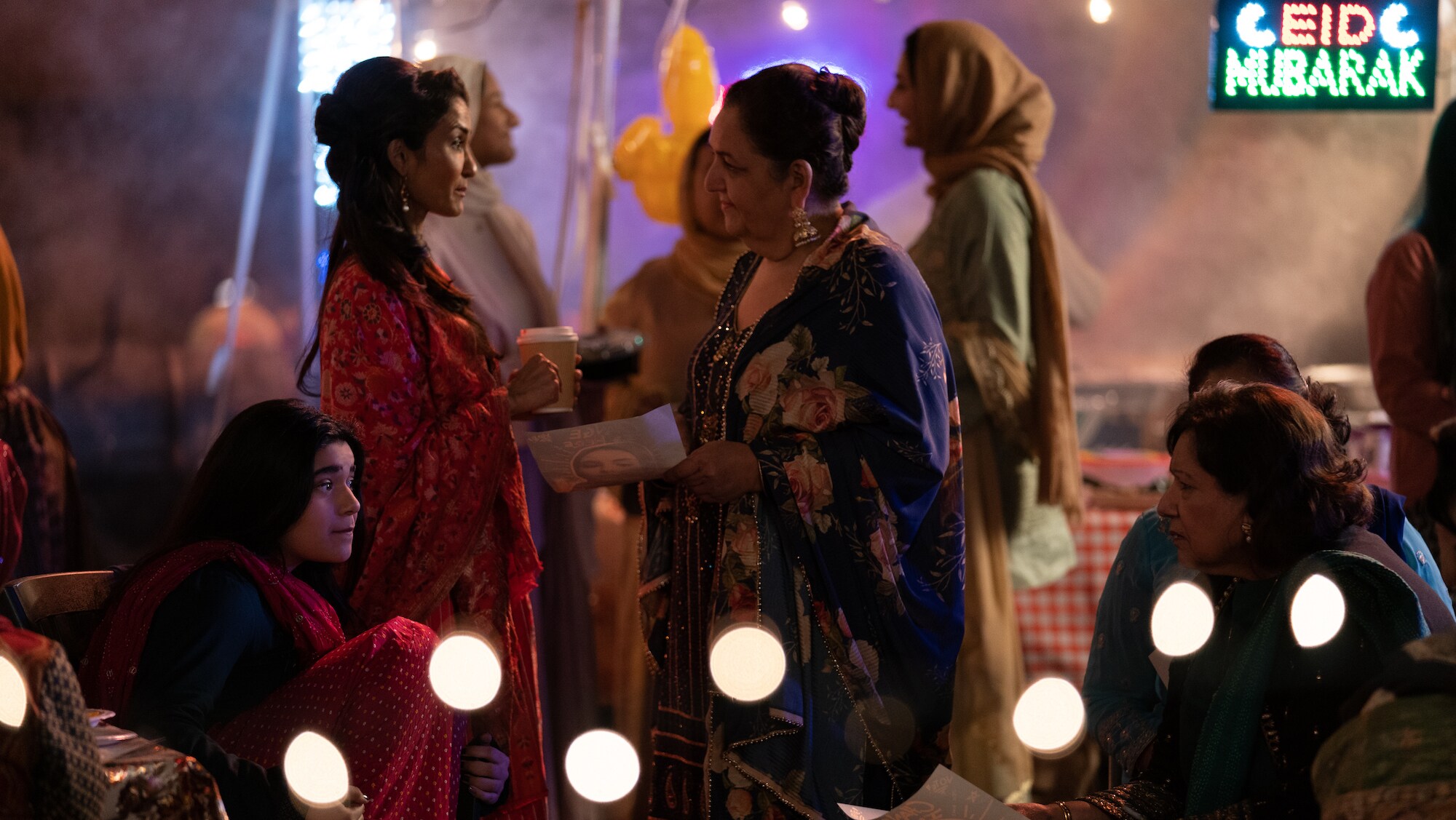 In addition to their voice acting talents, the Overwatch stars keep very busy in their professional lives. Anjali Bhimani plays Auntie Ruby in the hit series Ms. Marvel and is also in the midst of a book launch. The multi-talented creator's new book I Am Fun Size, And So Are You! is now available online and in stores. The project is part memoir, part life map, and provides a detailed window into Anjali's experiences. While it's not a book of advice, the outline of skills Anjali has picked up throughout her life's challenges provides necessary insight that can be applied to one's own journey.
However, Anjali isn't the only multitalented member of the Overwatch cast. Chloe Hollings is also an accomplished author, publishing books both in English and French. Carolina Ravassa is also in the midst of a breakthrough project. Coming soon to Amazon Prime Video, Morgan's Mask is a film that follows a gamer/cosplayer struggling through quarantine who eventually finds answers within. The incredible trailer outlines the story directed by Ravassa, who also stars in the lead role.
Edmonton Expo and Beyond
As it's incredibly clear that big things are coming from these three Overwatch stars, we'll be seeing more of them in the immediate future. Morgan's Mask coverage will be featured on our website, and you can expect Carolina Ravassa to join us to discuss the film on the Agents of Fandom podcast in the future. We can only hope to see Anjali Bhimani return in another season of Ms. Marvel, however, both Chloe Hollings and Anjali will be featured in local bookstores moving forward. For more from these three talented creators and updates from Overwatch 2, check out the full interview below.